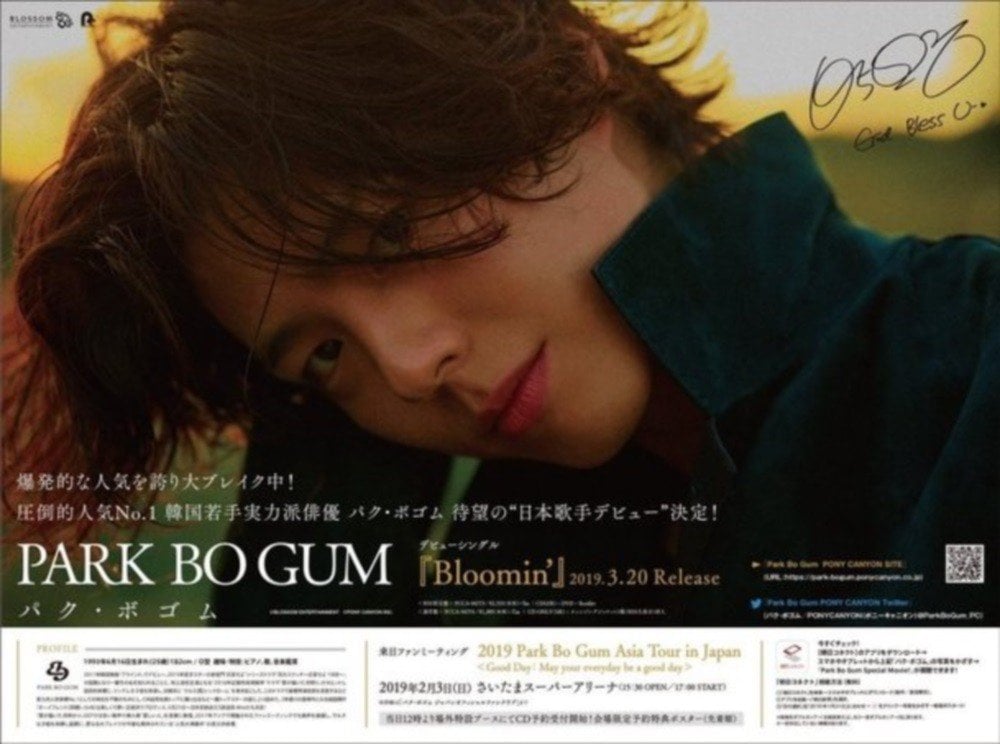 Park Bo Gum is making his debut as a singer in Japan!

The actor is set to drop his debut Japanese single 'Bloomin'', which includes the tracks "Bloomin'" and "Bright Future", on March 20, and his title track is meant to be dedicated to his fans. The lyrics of "Bloomin'" describe two people who are together despite the distance, using flowers as a metaphor.

Park Bo Gum stated, "I'm happy I can greet my Japanese fans with this single album. I want to send a warm message and my own love to everyone's hearts. I'll do my best to show a new side of myself. I ask for your support." His agency Blossom Entertainment confirmed, "It's true Park Bo Gum is making his debut in Japan with a single."

Stay tuned for updates on Park Bo Gum.