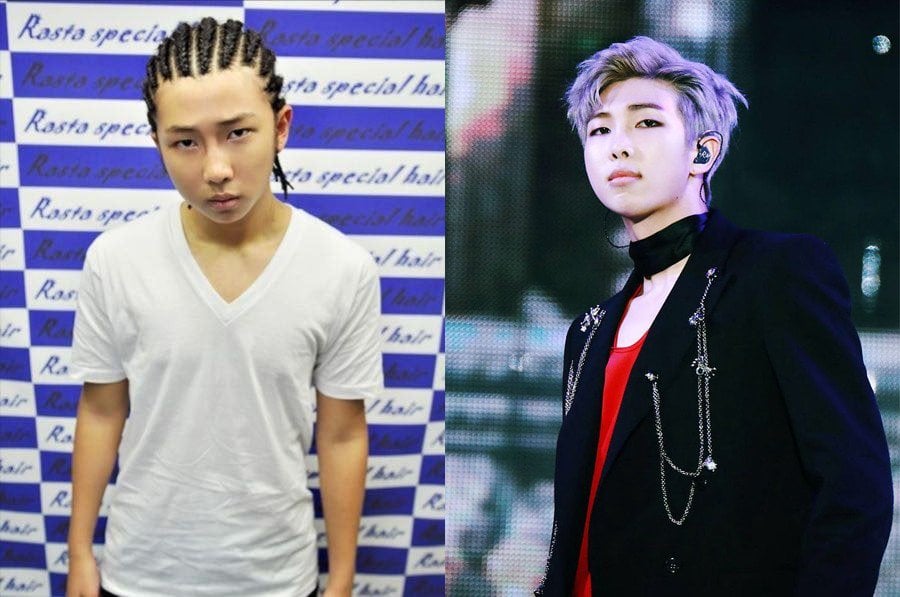 Netizens allegedly discovered old photos of Namjoon when he had cornrows.
A new set of alleged pre-debut photos of RM have surfaced online. What stands out the most in these cuts is RM's hair. As you can see, the idol had a fierce cornrow look going on.
Netizens assume the photos were taken when RM was in middle school.
Comments stated, "Is that really Namjoon..?" "Omg lolol he looks like a kid with issues against society," "This is too cute," "hahahaha I thought this was photoshopped," "I can't believe that's him lol," "No offense but he kind of looks like Park Myung Soo."
How are you liking younger RM's cornrow look?