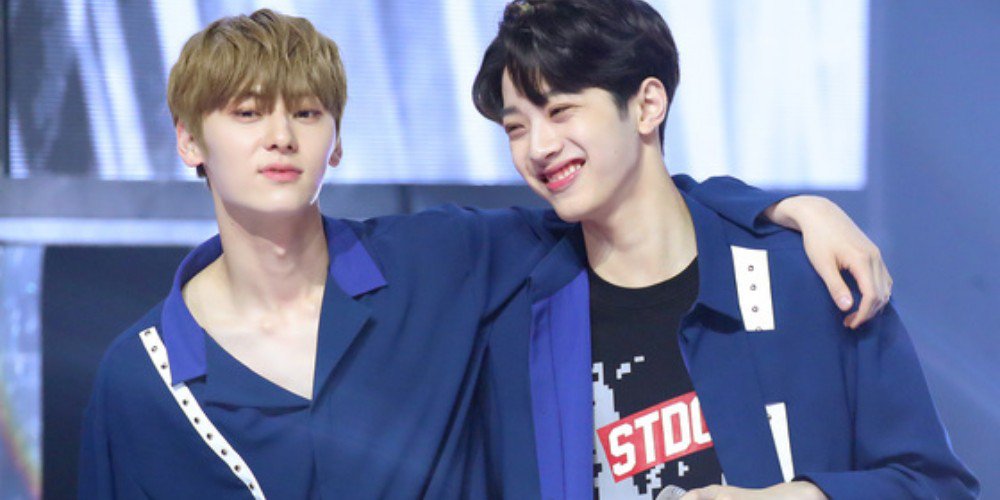 Lai Kuan Lin made sure to get hyung's permission before sharing an Instagram post.
On January 19, Lai Kuan Lin posted a full body shot of himself and a photo of Minhyun laying on the floor to take the pic for Lai Kuan Lin.
A day later, Lai Kuan Lin shared the "episode" or the story behind the post. The screenshot of the messages between him and Minhyun shows Lai Kuan Lin cutely asking hyung for permission.
Lai Kuan Lin: "Can I upload this?"
Minhyun: "Yes lolol What am I doing??"
Lai Kuan Lin: "You were trying to take a pic of me."
Minhyun: "Oh lolol Upload the two together lol"
Lai Kuan Lin: "I'm going to hehe"
Minhyun: "Good good hehe"

In reaction to the cute convo, fans commented, "You two are too cute," "Why u so cute," "Omg they are so adorable."