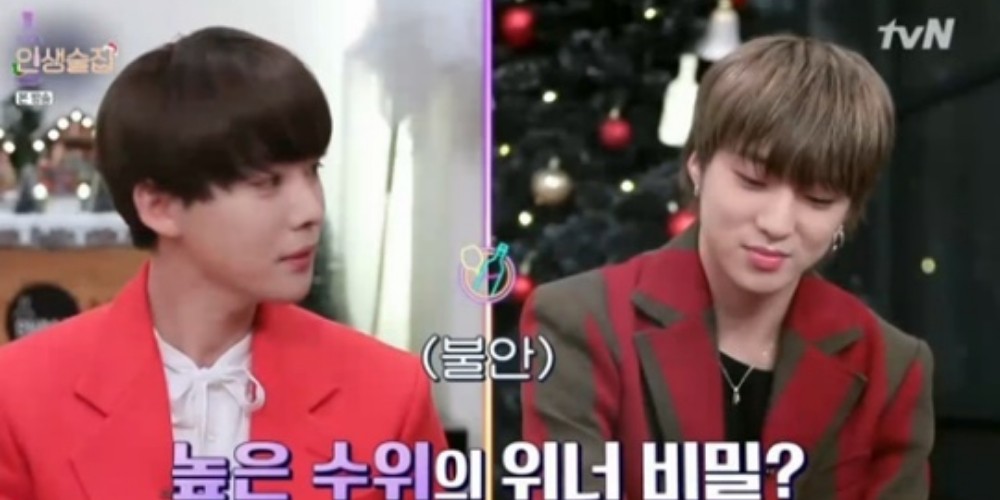 WINNER's Kim Jin Woo exposed Kang Seung Yoon on tvN's 'Life Bar.'
On the December 20 episode, MC Heechul said, "Kim Jin Woo revealed a secret about how Kang Seung Yoon wears hairpieces because of lack of hair."
After hearing this, Kang Seung Yoon eyes widened, and he stated, "You said that? This is really a secret that only my close peers know. I'm wearing a hairpiece right now too." But added, "The lack of hair part is exaggerated though."
Kim Jin Woo commented, "Kang Seung Yoon has a wide forehead."
Kang Seung Yoon chimed in saying, "Give me time to explain. I don't have concerns about hair loss. It's not hair loss. My hair turns flat after time so I'm wearing them for volume."