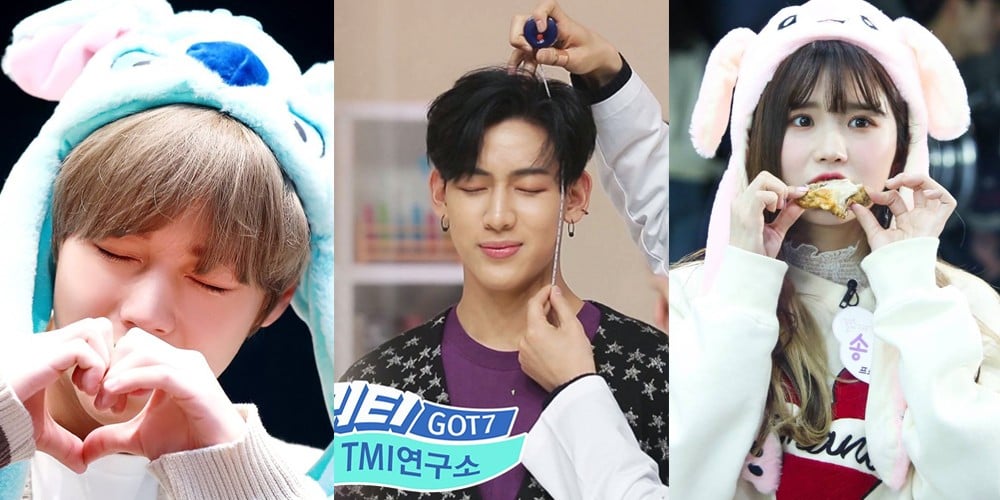 Some of the trendiest items and concepts in the world of K-Pop in 2018 included the ear-flapping animal hats, the "bite heart", and idols' "TMI" or "Too Much Information"!


Closely related to the K-Pop trends is the usage of popular slang terms, as many Koreans, particularly idol fans, love using slang words in their vocabulary. So what were the top 10 most used slang terms by Koreans in 2018?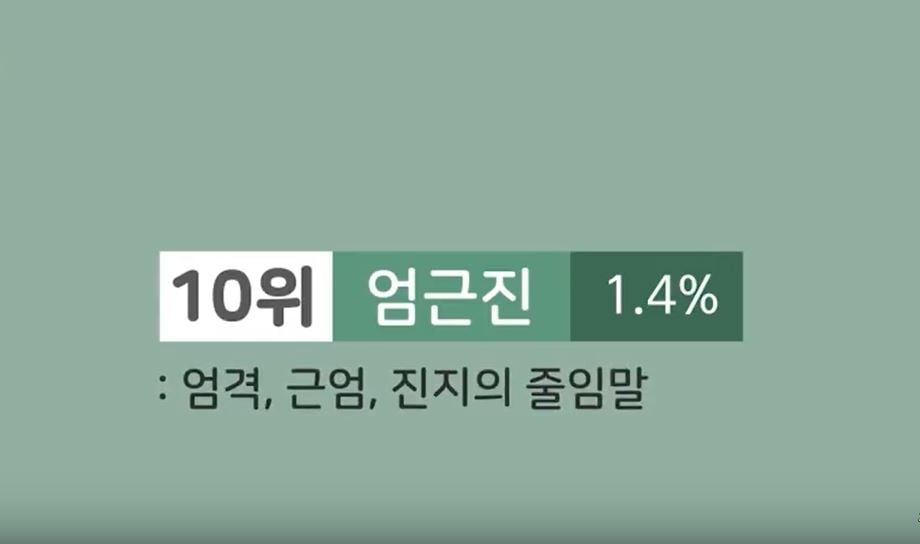 #10 - "Uhm-Geun-Jin (엄근진)"
An abbreviation of the words "strict" (uhm-geok), "solemn" (geun-uhm), and "serious" (jin-ji). Used to describe people or situation when they are way too serious, strict, and boring.
#9 - "Pyeong-Naeng (평냉)"
An abbreviation of "Pyeongyang Naengmyun" or Pyeongyang cold noodles. Popular due to South Korea's improving relations with North Korea, since Pyeongyang cold noodles are one of the most famous North Korean dishes of all time.
#8 - "Moo-eott? (무엇?)"
Literally, "What's that?". Used when someone encounters a confusing situation, or simply to ask what's going on. Replaced "Mwongmi? (뭥미?)" which used to be popular for the past few years.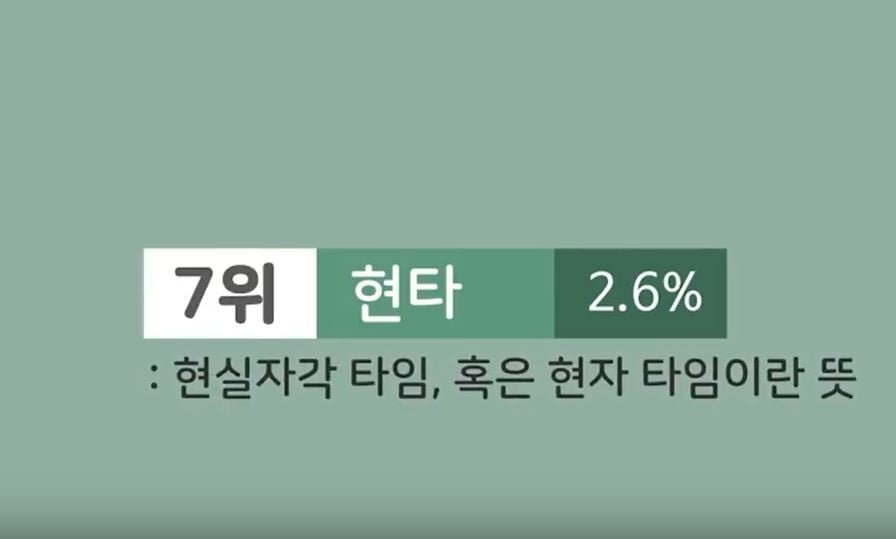 #7 - "Hyun-ta (현타)"
An abbreviation which essentially means "coming back down to reality" or "facing the less fascinating reality". Often used to describe one's state after returning home from a wild K-Pop concert...
#6 - "Jon-buh (존버)"
An abbreviation which means "holding on to something stubbornly, to the point of extremity". Used to describe mindsets similar to "sticking until the end" or "last man standing".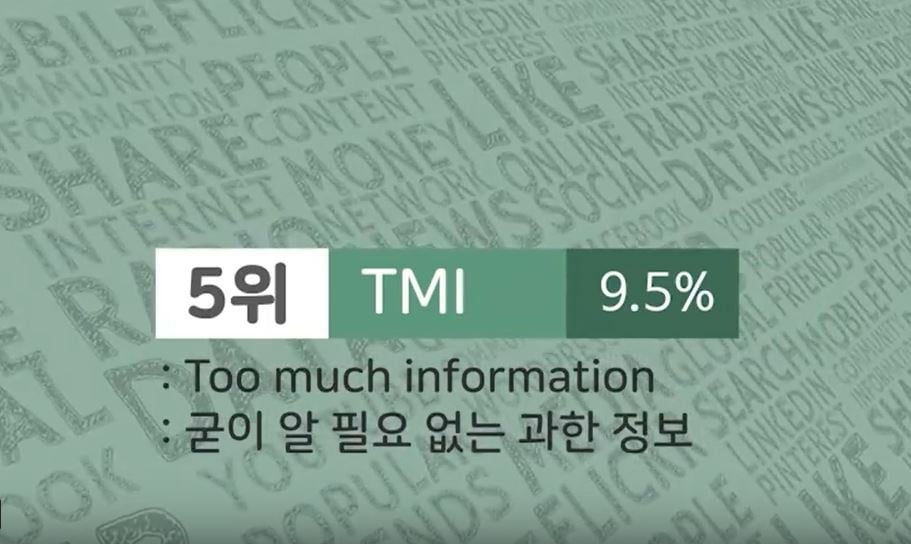 #5 - "TMI (Too Much Information)"
A slang term derived from English. In 2018, Koreans used "TMI" to describe information which isn't necessarily helpful to know, but one would like to know anyway (particularly about one's favorite idols).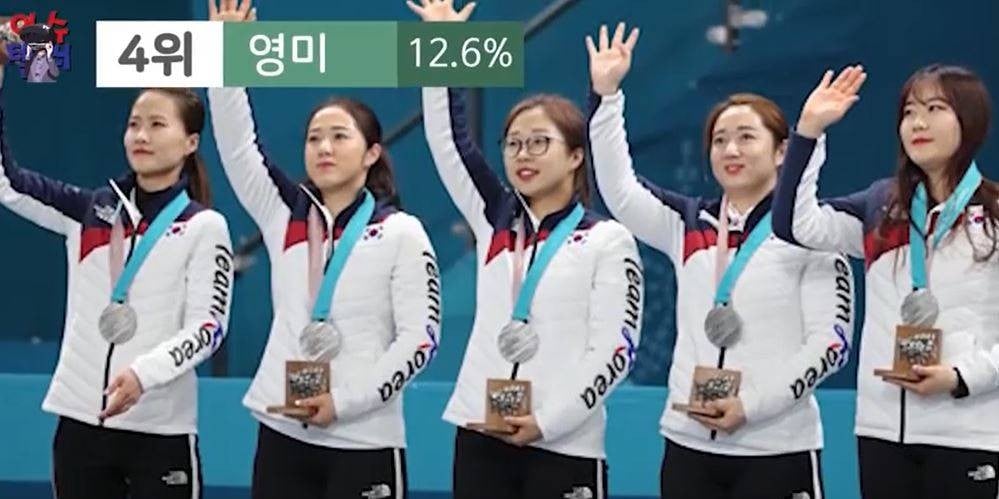 #4 - "Youngmi! (영미!)"
There's no meaning to "Youngmi!", because it's a name - the name of one of the teammates of Korea's national women's curling team. Koreans enjoyed watching women's curling so much at the 'Pyeongchang Olympics', the name (and the way fellow players screamed it so persistently) became a slang term.
#3 - "In-Ssa (인싸)"
An abbreviation of the terms "insider" or "inside people" from English, shortened with a Korean pronunciation. Used to describe people in the same way that the term "insider" is used in English - someone who is in the "in crowd", up to date on the latest trends and who fits in well with most groups.
#2 - "Gap-Boon-Ssa (갑분싸)"
An abbreviation of a phrase which essentially means, "Suddenly, the mood turned cold or awkward". Used when someone makes a bad joke (ie a "dad joke"), or ruins the mood of a situation with uncool means.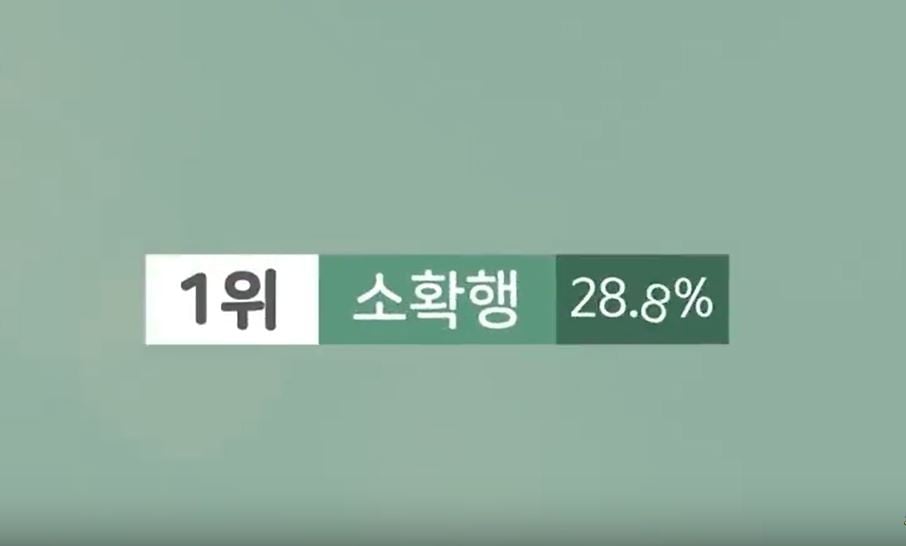 #1 - "So-Hwak-Haeng (소확행)"
An abbreviation which means "A small, but certain happiness". In recent years, the ideal that one does not have to always strive for the biggest goals, as you can find happiness in small goals, objects, or situations. Contradictory to a past Korean ideal which advised all youths to set large goals and strive for success, constantly restraining oneself.
Have you used or seen any of your favorite idols use one of these slang terms in 2018?