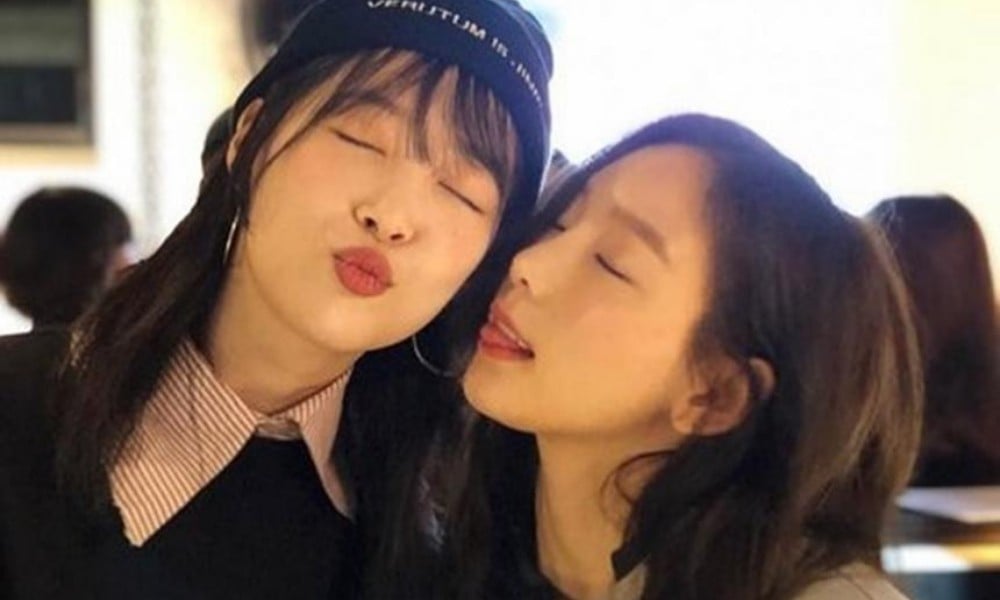 Sulli and Taeyeon recalled past memories.
The December 13 episode of 'Jinri Store' showed Sulli at her pop-up store opening event. Her SM labelmate Taeyeon made a visit to show support. The girls exchanged warm hugs and had a sweet conversation.
Sulli said, "I used to live with Taeyeon unnie in high school. At the time, unnie told me that I eat like a baby and make noises when I swallow."
Taeyeon replied, "You remember that?" and said, "It's been a long time since we have created memories together."