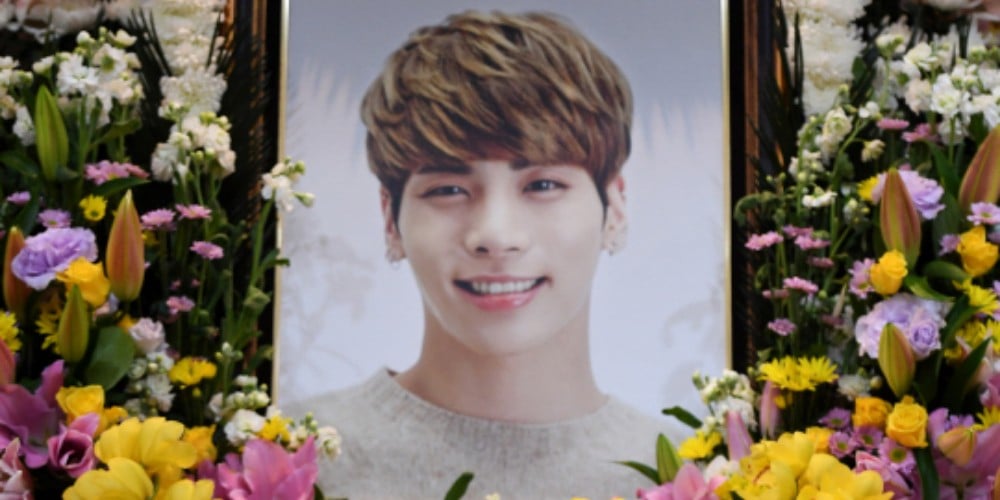 SM Entertainment artists made attendance at the '1st Shiny Arts Festival.'

On December 17, the '1st Shiny Arts Festival' with the title, 'The Stories You Left Behind, The Stories We Will Continue to Write,' took place at SMTOWN Coex Artium in commemoration of Jonghyun's death anniversary. The commemoration service started at 7:30 pm and the arts festival opened at 8 pm.
According to the Shiny Foundation, the members of SHINee (except for Onew, who's currently in the military), Girls' Generation's Taeyeon and YoonA, and Red Velvet's Yeri attended the event.
The organization stated, "'Shiny Foundation' provides opportunities for artists of various genres to flourish their talents. We support their growth," and added, "We hope this time is used to commemorate Jonghyun and for the ones with pain to encourage one another."
'Shiny Foundation' founded by Jonghyun's family aims to help youths who struggle from lack of guidance. It also plans on founding scholarships in partnership with arts' high schools.
Meanwhile, Jonghyun passed away on December 18, 2017. This year marks his first death anniversary.