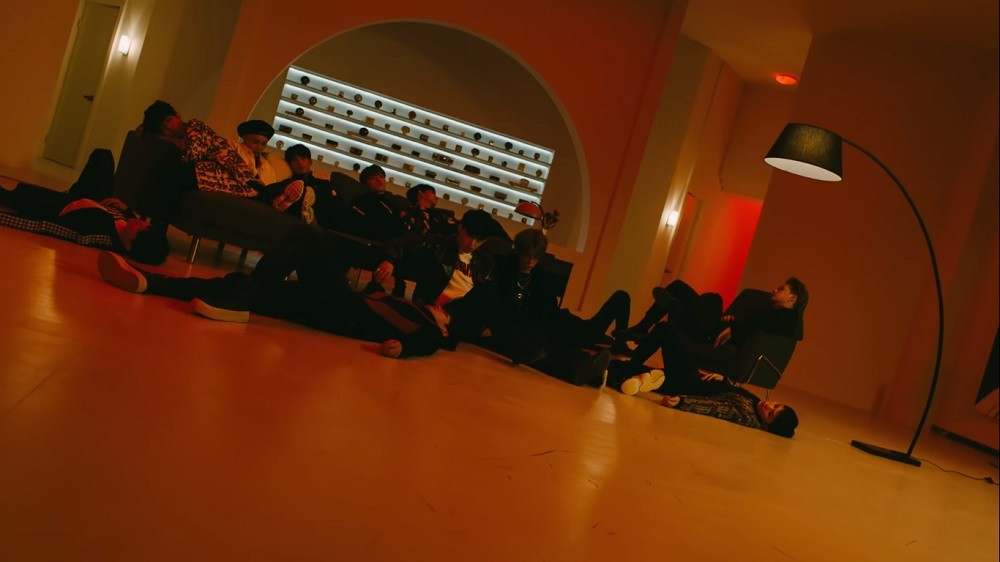 It seems that fans of Seventeen are demanding their latest MV teaser to be taken down from its current channel.
On December 15th, K-netizens from a community forum discussed the issues of Seventeen's MVs being uploaded on Pledis Entertainment's YouTube channel due to a low subscriber count.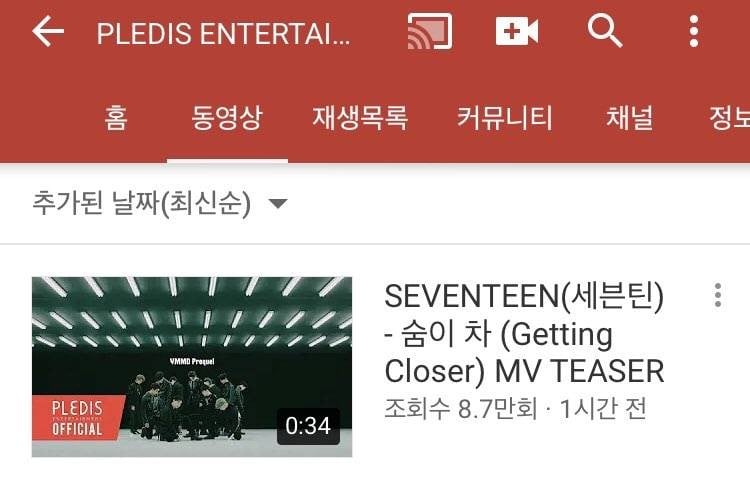 Previously, all of Seventeen's teasers and MVs had been shared on Seventeen's own channel, which has garnered over 3,240,000 subscribers since debut. Apparently, the company has recently made the decision to merge all MVs of their artists to a single channel, "to strengthen the body of the company" (as defined by the fans).
When Seventeen's MV for "Don't Wanna Cry" hit 100 million views, the first time any MV of Seventeen has reached the milestone, the CEO of Pledis Entertainment had shared an Instagram post with the words: "We will build a bigger fence". Fans have reacted negatively to this decision, since it "seems to benefit the interests of the company rather than individual artists."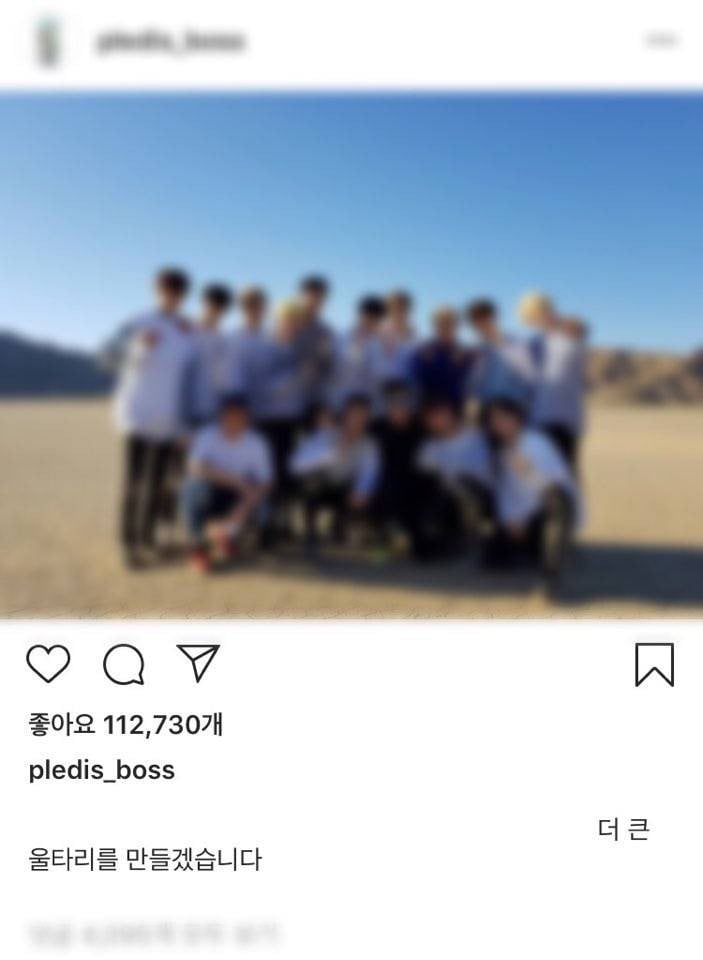 Since many have already subscribed to Seventeen's YouTube channel, fans are now worried that this change may significantly affect the rise of the view counts during the transition. In addition to online forums, the Comments section under the teaser also reflects their demands to re-upload the teaser back on their original channel.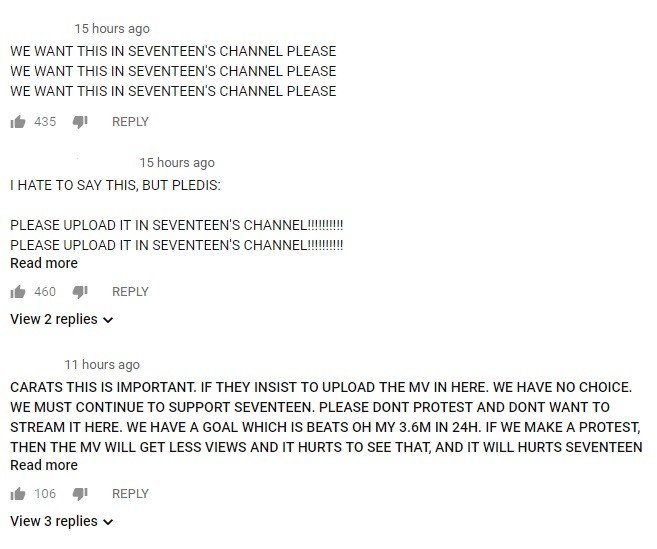 Currently, Pledis Entertainment's YouTube channel has about 594,000 subscribers.
What do you think of this situation?