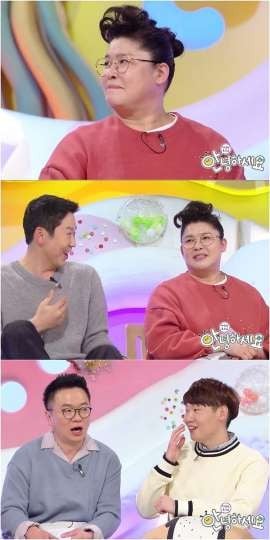 Lee Young Ja revealed a story behind her getting hurt by Shin Dong Yup on 'Hello Counselor'
'Hello Counselor', introduced the story of 'love is difficult', which contained the troubles of a new groom who couldn't understand his wife's heart.
According to the protagonist, the wife got angry and cried over the most trivial things and would hide his phone without a word. The bigger problem was that he didn't know the reasons to her actions at all. During the time the protagonist was telling his story, the wife who was in the audience started to cry, surprising everyone on the set. To this Lee Young Ja said, "First, don't cry. If you cry, we can't make any progress. There were many times I was hurt as well", gaining attention.
Shin Dong Yup revealed, "Although she doesn't now, Lee Young Ja used to get hurt about things people said casually. That's why I used to tell her not to get hurt."
However, Lee Young Ja looked at Shin dong Yup and said, "Shin Dong Yup really hurt me", making viewers curious as to what could have caused this.
'Hello Counselor' will air on December 17th.