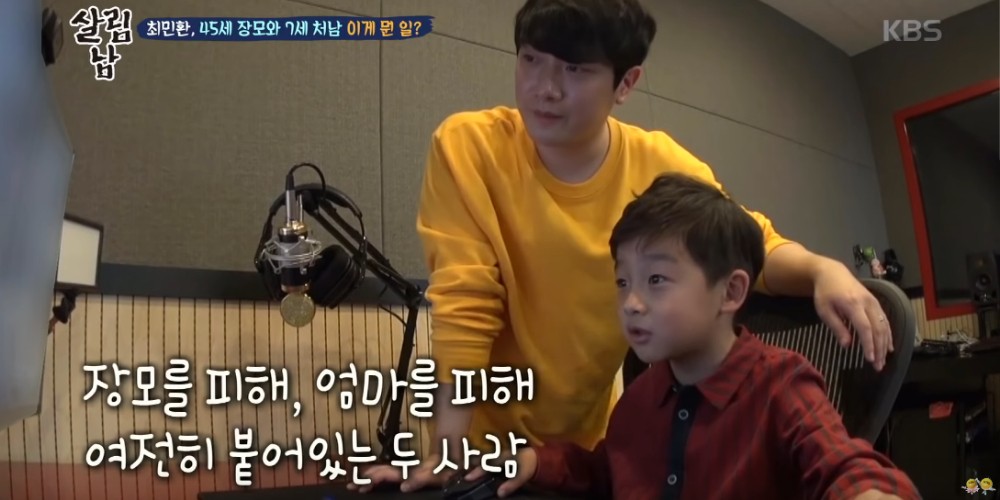 F.T. Island's Minhwan welcomed special visitors on this week's 'Mr. House Husband 2.'
On the December 19th episode, Yulhee's mother (45) and her younger brother Kim Min Jae (7) visited the newlywed's home.
In the interview, Kim Min Jae introduced himself with the words, "Hello, I'm 7-year-old Kim Min Jae. I am Jae Yul's uncle." Yulhee added, "My parents have a great relationship so we welcomed the younger one late."

While Yulhee and her mom went out for grocery shopping, Minhwan took care of his brother-in-law. The idol star had trouble keeping up with Min Jae's playful demands.
Minhwan expressed frustration in the interview, saying, "I knew it wasn't a situation I can control. Nothing went the way I wanted..."