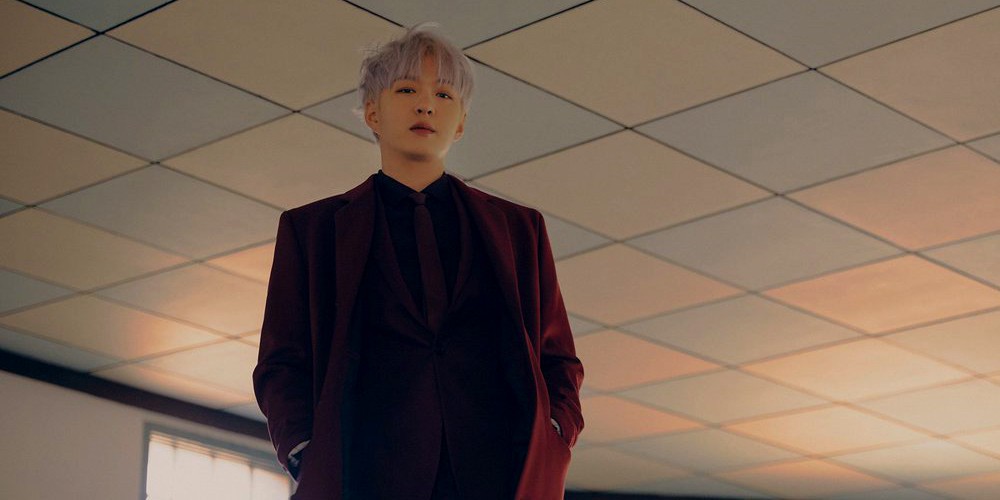 While discussing his upcoming 1st solo mini album 'Mark' in a recent roundtable interview, BTOB's Changsub also addressed his upcoming military enlistment, which is set for January 14.
What does Changsub plan to do in his limited time before his mandatory enlistment? "I'm hoping to prepare a lot of videos. I also have plans to meet with my fans, through fan signs and my solo concert. After all that, I'll enjoy myself all I want until I enlist."
The idol was asked about any advice he received from his fellow hyung, Eunkwang. "Eunkwang hyung said that he is well-suited for the army and he's doing well. He said he had fun during the basic training, and that the marching was the hardest. That's all he said. That it's not as difficult as you'd imagine, and he actually felt more leisure at heart than when he had schedules every day."
While addressing the time frame of his military enlistment, Changsub mentioned, "When Sungjae enlists, the rest of us will all be ready for discharge. I don't have anything to say to the guys, because we'll each do well on our own. I'm only a little worried that Peniel will get lonely."
Following up from Changsub's previous statement, when will BTOB be able to make a comeback as a full 7-member group? Changsub replied, "Much later. It'll have to be 2023. Maybe 2022, if we hurry. When we're all back together, Sungjae might have to consider renewing his contract one more time. In the time that it takes for all of us to complete our military service, Sungjae's contract will expire. Basically, you can just say that Sungjae is BTOB (Laughter)."