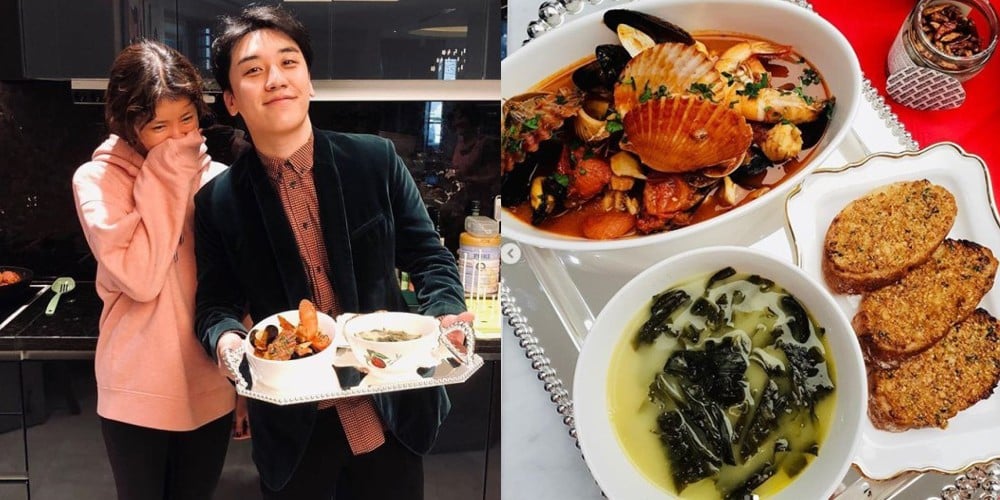 Big Bang's Seungri is truly being cared for on his birthday not only by his fans around the world, but also by his neighbors!
The Big Bang member celebrated his 28th (29th in Korea) birthday on December 12. On this day, Seungri posted on Instagram, "My shy #NextDoorNeighborNoona. She made me seaweed soup because it's my birthday. #Unnie who's even good at cooking. Mom, don't worry, noona made me delicious seaweed soup." In the accompanying photos, Seungri poses with his good-natured next door neighbor/actress Lee Si Young with a tray full of delicious, homecooked food, meant just for him.
Previously, Seungri revealed his unique neighborly relationship with actress Lee Si Young on 'I Live Alone'. Happy birthday again, Seungri!