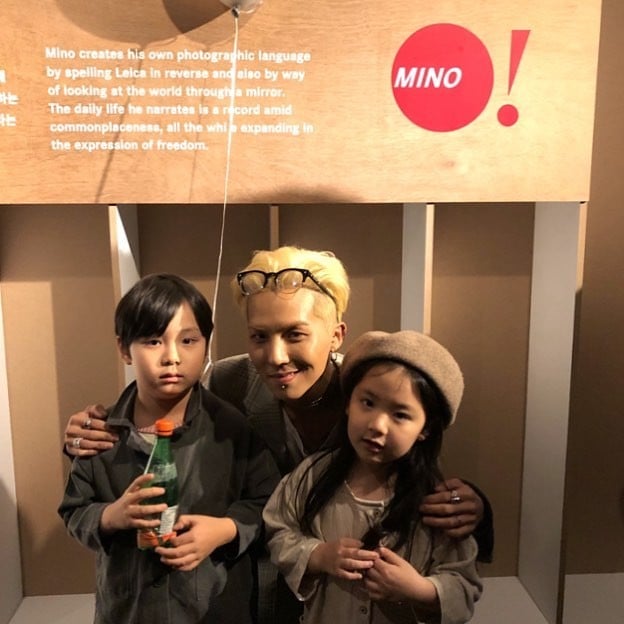 Winner's Song Min Ho (Mino) reunited with Minjoon and Jei from Half-moon Friends!
On November 29, a camera brand, Leica hold a photo exhibition with a title, O! Leica, Spirit of the Times. Mino as one of the photographers showed up for the event opening. In the event, Mino met Minjoon and Jei, a brother and sister from Half-moon Friends.
The mother of two then shared on her instagram with the caption, "Happy encounter...The kids froze up...Heard that Candy-ssaem (Candy Teacher) was going to attend the O! Leica exhibition as one of the photographers, so we visited Sungsoo-dong...'Hey, guys!!' he said as Candy-ssaem excitedly greeted us!! to everyone who remembered Minjoon and Jei and said hello to us...Thank you"
In 2016, Winner filmed JTBC' Half-moon Friends, a show about Winner members act as daycare teachers for ten children who often spend time alone due to busy parents. Minjoon was six and Jei was four years old at the time. This was the first time the teacher and the kids met after the show ended.
Translation credits to @maran1025