Earlier this month, 'Fantastic Beasts 2: The Crimes of Grindelwald' premiered on the big screen and Claudia Kim (Soo Hyun) was introduced into the 'Harry Potter' world as the character Nagini. Nagini is a character that avid Harry Potter fans will recognize as Lord Voldemort's pet snake, however in this Harry Potter prequel, Nagini is introduced as a woman who is cursed, whose ultimate fate will be to live as a snake.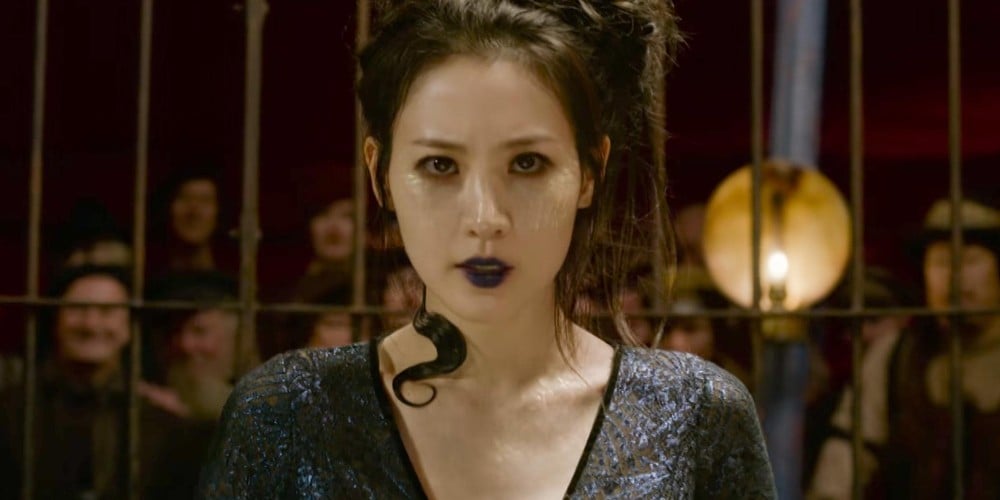 As a fan of the Harry Potter series, I was ecstatic to hear that a Korean actress had been cast. Another small win for minority representations in Hollywood. Yet that was before I realized Claudia Kim was up to play this character. As I stated above, Nagini is a creature where a woman of color literally turns into a snake who is "tamed" by the evil white man, Voldemort. Yes, that sounds a lot like white patriarchy.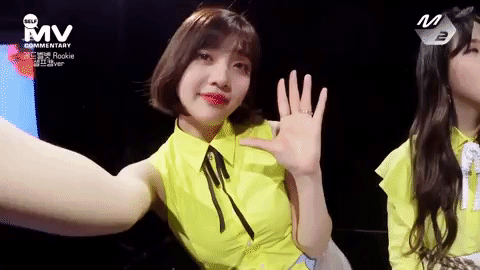 To have another non-white actress play the white man's pet, in a current day film, is distasteful. Especially when it doesn't bring anything new to discuss this trope and the fact is that it's been done so many different times. In the books, Nagini, in snake form assists in murdering multiple people under Voldemort's orders and is even the last Horcrux, housing part of main antagonist's very evil soul. Nagini is, of course, Voldemort's loyal servant to the very end. 
There was an uproar when Kim's role in the movie came to light. Many fans took to social media to voice their criticism and point out this flippant stereotype.
Additionally, in the film and J.K. Rowling, the author of the franchise, have stated that Nagini is a creature from Indonesia (which was also miscredited, as the Naga mythology is from Hinduism. Hence Nagini's true origins are from India). But Claudia Kim, an Eastern Asian woman was cast.
We are living in a time where representation in media has never been more important, different marginalized groups are pushing back against the system of film that is often times too white and too male. The world is clamoring, rightfully so, for more diverse roles. So yes, ultimately, it is a win that a Korean actress was cast in 'The Crimes of Grindelwald,' but one cannot overlook how unsavory of a decision it was to cast an Eastern Asian woman rather than a South Asian actress.

I am not saying that actors should only play roles based on the same ethnicity, which may infringe upon creative licensing and someone's own artistic vision. However, when the world has a long history of white-washing and casting lighter skin over darker skin tones, it makes sense that people of color, who been blatantly ignored on the Hollywood screens for so long, are demanding to play roles that were written for them and not have them snatched by the whiter actor. Equally, take into account that there is also an extreme minute range of roles available for these minority artists. With so little opportunities, let's just please cast a character written as a certain ethnicity, from that ethnicity. 
Furthermore consider how often times Eastern Asians have dominated media representation for Asians in the West, overshadowing the Southeastern Asian and South Asian artists, and that anti-brown/black culture continues to prevail in a lot of Eastern Asian communities. In this context, Claudia Kim as Nagini may be a win for representation but this representation is nothing but shallow and one-dimensional.
Although I have many issues with this casting, Claudia Kim did her best to what was given to her in the role. Truthfully, her role in the film was not that crucial, she is, a cursed woman, a caged circus animal, a friend to Credence Barebone but nothing more beyond that. From what I can remember from this movie, Claudia Kim did not leave a big impression. My only impressionable memory of her is when she turned into a snake and, sadly, her absolutely gorgeous blue dress.
[WARNING: SPOILERS AHEAD]
Nagini, surprisingly, may not have joined forces in the end with Credence, refusing to accompany him to join Grindelwald, the villain in this story. However, this plot twist where Nagini does not join the evil side, so simplistically, makes me hope for a brighter future in the following 'Fantastic Beasts' movies. One where her story spirals, allowing her to take on a bigger role and adding more layers to her existence.
Is that only wishful thinking? If the same set of writers including J.K. Rowling are creating future scripts, is it futile to hope that these writers will understand the issues and will adjust the writing to address these issues? 
We can only hope.