EXO
's
Chanyeol
missed Halloween, but he still got to show off his cool costume!
Chanyeol, who won 'Best Dressed' at last year's 'SMTOWN Halloween Party' with the awesome Iron Man costume, was unable to attend the event this year.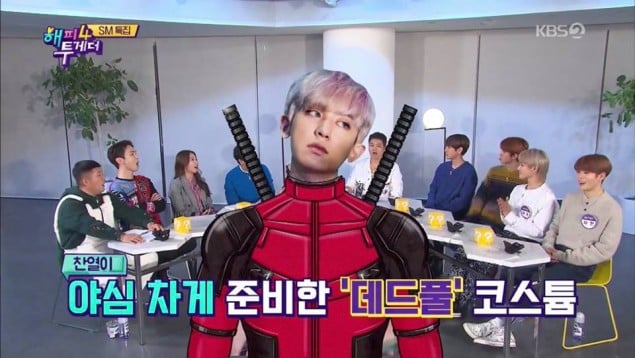 Chanyeol, unfortunately, missed Halloween but he still had the chance to wear the Deadpool costume at his birthday bash!
On November 24, Chanyeol celebrated his 26th birthday with his loving fans, and during the event, Chanyeol appeared in the costume that he missed on Halloween.
Take a look at Chanyeol's Deadpool look below. Do you think he would've beaten SHINee's Key and won 'Best Dressed' again if he attended the '2018 SMTOWN Wonderland'?