On October 12, EXO's Kai went live in Instagram... but fans never got to see his face. Instead, what did Kai show his fans for the duration of the broadcast? Him playing omok (Five in a row) and janggi (Korean chess) with his friends VIXX's Ravi, HOTSHOT's Timoteo, and Ha Sung Woon. 
Despite fans commenting nonstop for the idols to show their faces, Kai, Ravi, Timoteo, and Ha Sung Woon stood firm, focussed on their game of omok with only their hands and the game pieces getting caught in the camera.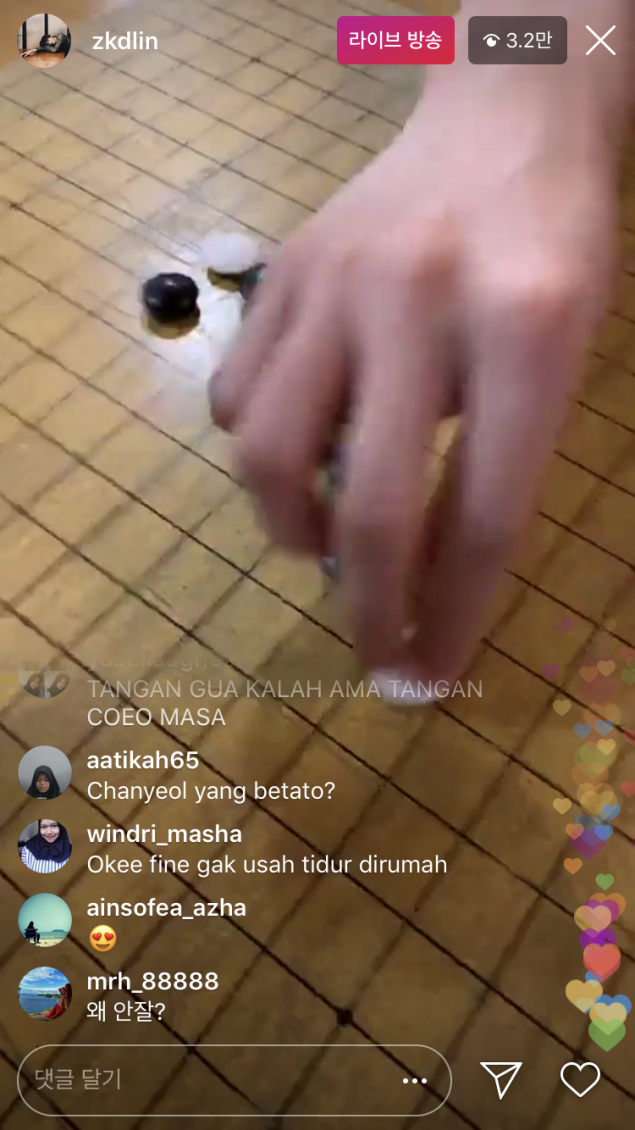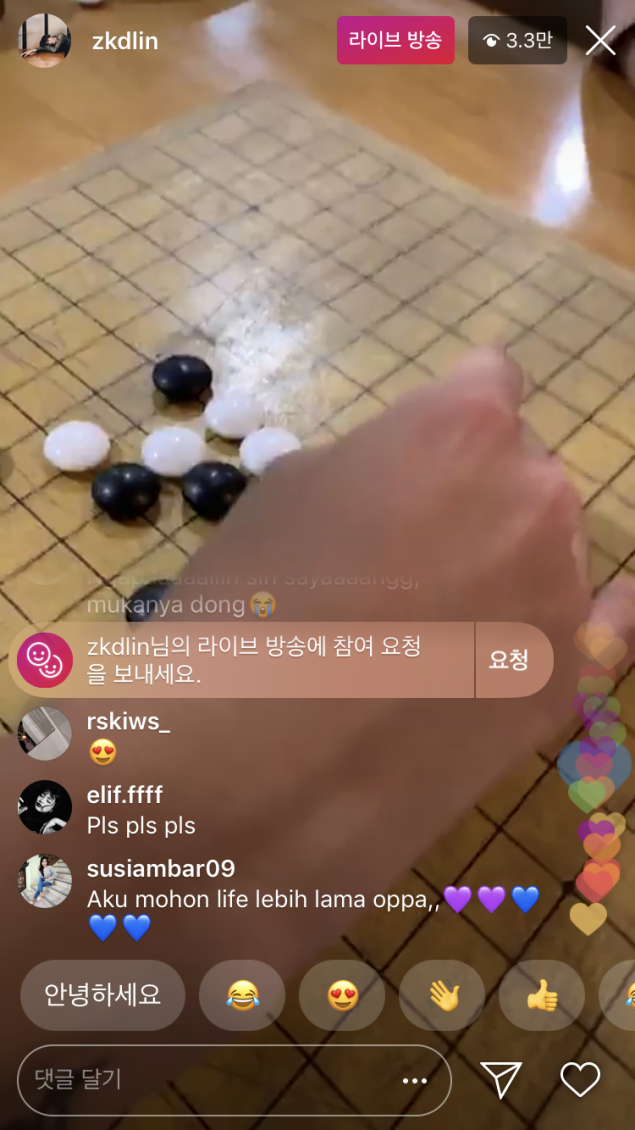 Later on, even after Kai's broadcast ended, Ravi went live via Instagram again... after the friends had moved on from omok to janggi.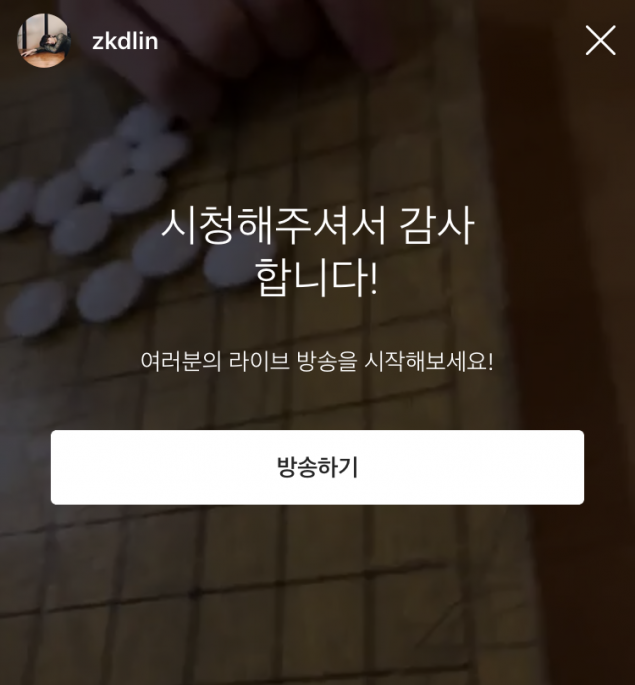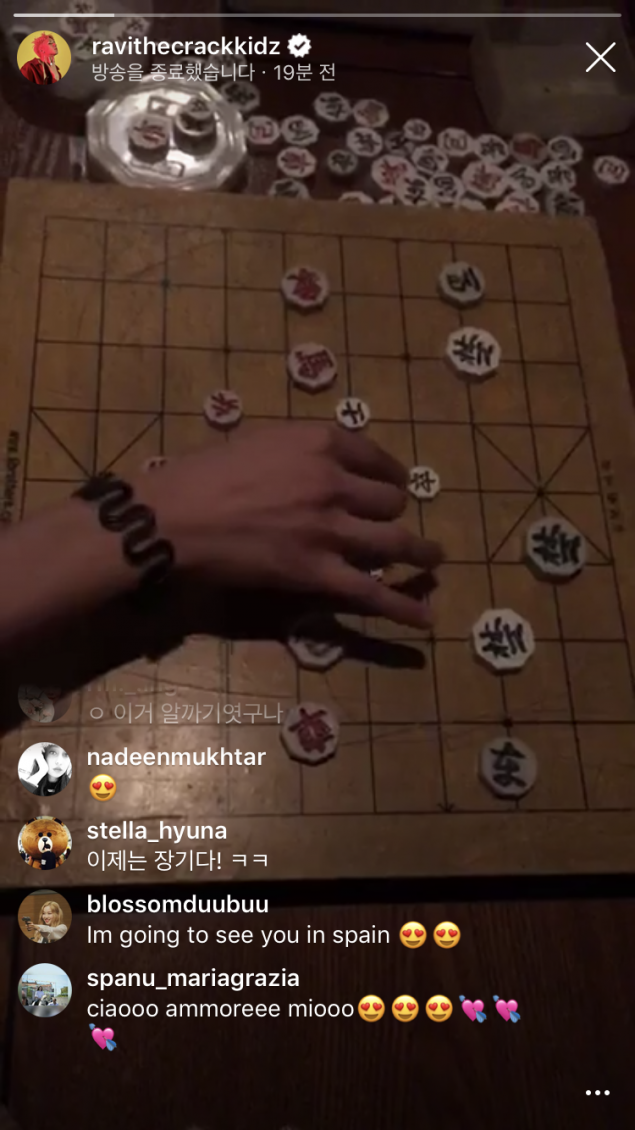 It seems some time later, Kai did go live again for a short while to let fans know that the friends are also feeding themselves, so don't worry.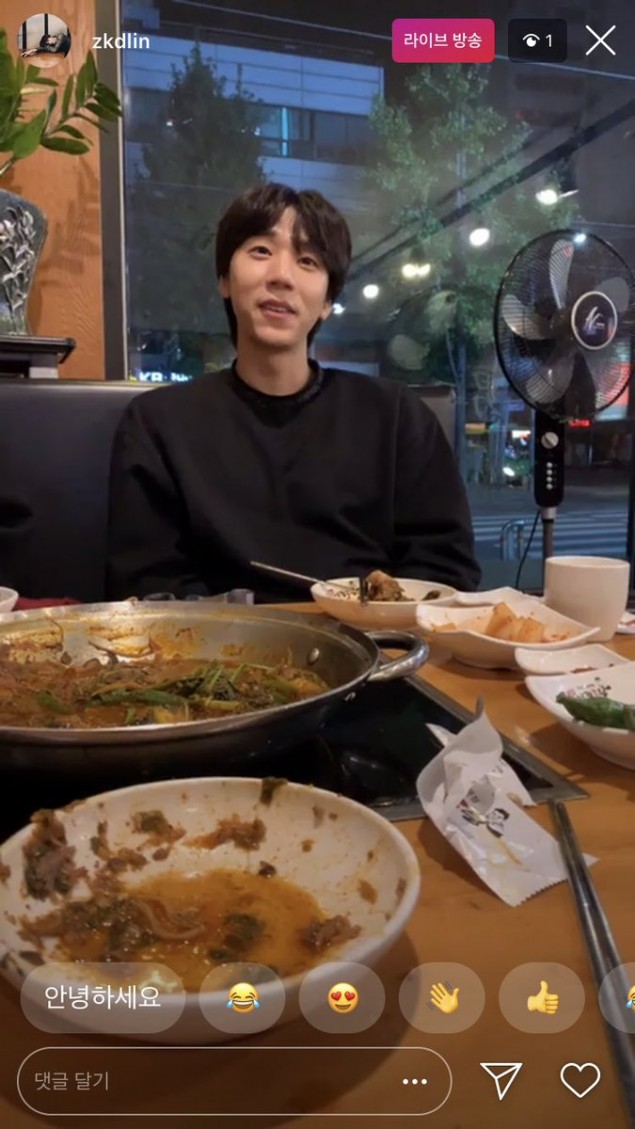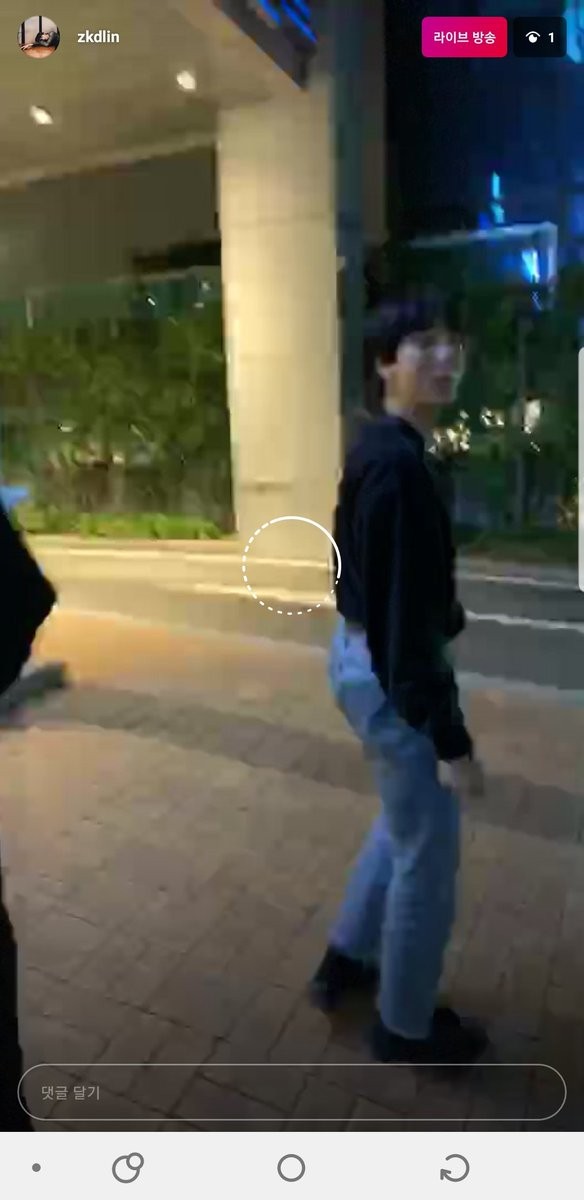 This above unique group of idol friends (other members include SHINee's Taemin and BTS's Jimin) is famous among fans, also named the "long-padding crew" after they were seen wearing matching padded jackets. 
Netizens' reactions to the four idols and their thrilling(?) Instagram live broadcasts? Comments included: "Four grown adults conservatively playing omok and jangi... so cute kekekeke", "Why are our mid-twenties idols acting like elementary school kids kekekeke", "Why is no one picking these guys up for a reality show?!?!?", " I wanna see them on 'Radio Star' or some kind of show together", "New season of 'Youth Over Flowers' right here", "Moongyu (Timoteo's real name) literally appears in ALL of Kai's Insta lives hehehehe", "They really play like little nerdy boys kekekeke", "What a pure group of friends", and more.
Did you catch Kai and Ravi's Instagram Lives?