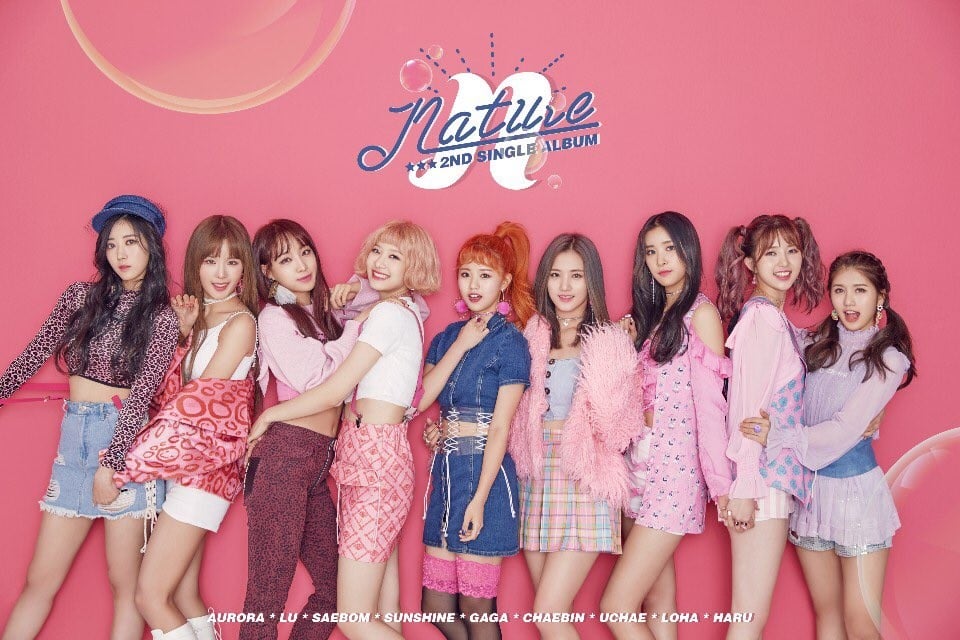 Rookie girl group NATURE is coming back! The multinational group, with members from China, Japan and Korea, made their debut in August under n.CH Entertainment, headed by former SM C&C CEO Jeong Changwan.
Originally suposed to be a nine member girl group, NATURE eventually debuted with eight members after leader and main vocal Yeolmae left the group right before their official debut. She can still be seen in the music video for 'Allegro Cantabile' and her voice is still used on the track.
With this comeback, the group will be back on their original amount of members with the addition of Loha! Unfortunately, no information has been released on her by the company so far.
NATURE gained some attentione awhile back after introducing their POP COVER PROJECT, a project where the girls would cover both the choreography and the song in a performance music video for older popular pop songs. They recently finished the project with their cover of 'Kiss' by Prince.
Watch their debut mv here:
Check out their social media as well!
Homepage
English: http://en.nchworld.com/
Korean: http://www.nchworld.com/

Twitter: https://twitter.com/nature_nchworld
Instagram: https://www.instagram.com/nature.nchworld/
Facebook: https://www.facebook.com/nature.nchworld

Youtube
Nature: https://www.youtube.com/channel/UCVwEjskMa1m7ewjy0FGEHWQ
n.CH: https://www.youtube.com/channel/UCqZKdxr7KEJZGW5dBqCmiAw/videos