Netizens are furious at a mistake made by 
Delhi Times
.
The media outlet based in Delhi recently covered the '2018 American Music Awards', where NCT 127 made their first ever 'AMA' attendance, and BTS won the award for 'Favorite Social Artist'. 
In the printed newspaper, under the 'Big Wins of the Night' section, a photo of NCT 127 is placed with the caption, "South Korean boy band BTS."
Fans of both NCT 127 and BTS became angry at the careless mistake. An ARMY stated, "I'm an ARMY and the point I'm angry about is not that it's NCT 127. I'm angry at the fact how they seem to think all Asians look the same. I'm not angry because of the artists in the photo. This is a type of racism." 
An international fan also tweeted, "Found this in today's Delhi times and God I am so damn embarrassed. First Times of India never puts anything related to BTS u and when they do they do even that wrong. Are you guys really journalists? This is basic research dammit!!!"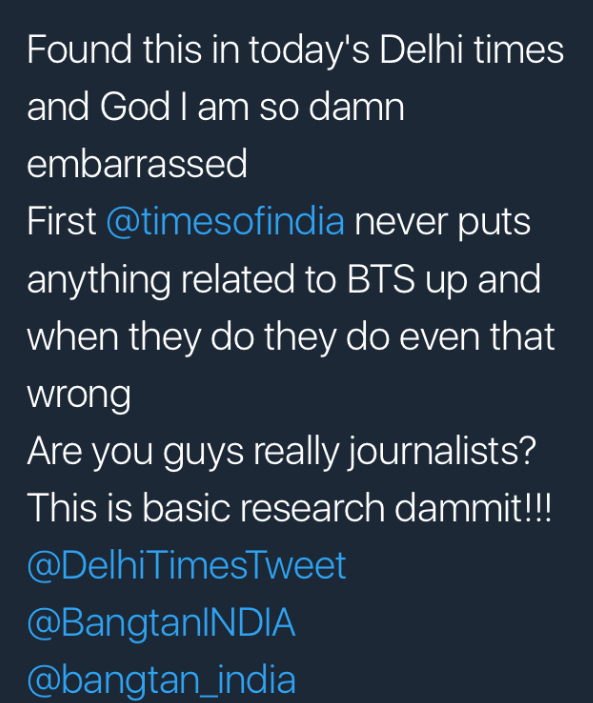 Netizens fired criticism toward Delhi Times, commenting, "Did they do this on purpose to be racist?", "This is so unprofessional. The number of members is obviously different too", "This is so racist", "Terrible 'mistake'."