The news of Cube Entertainment official decision to kick out their artists HyunA and Pentagon's E'Dawn from the company has come as an immense shock to netizens both in Korea and overseas. Keywords such as HyunA, Cube, and Pentagon trended worldwide on Twitter, as well as on popular Korean search engines like Naver.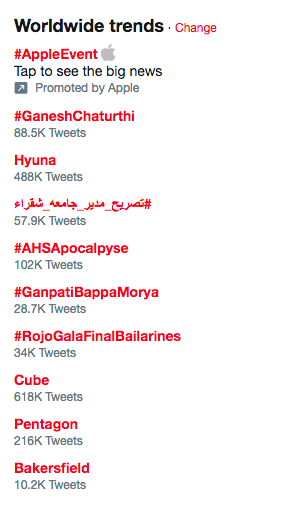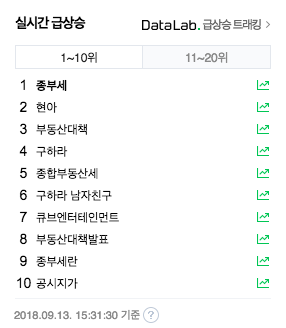 However, Korean netizens and overseas netizens are reacting with almost completely opposing views to the news - Korean netizens applauded Cube for "a good job", while overseas netizens expressed their outrage toward Cube for "forcing" the two idols into "losing their jobs because of love".
International netizens from all over the world reacted with comments such as ones you can find below. Some also used hashtags such as #Cubeiscancelledparty, #Cubeiscancelled, and more.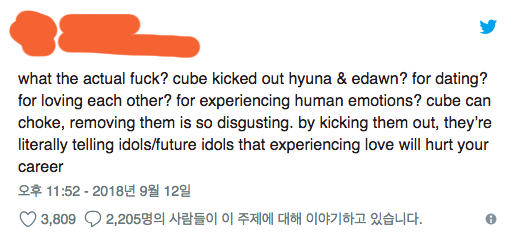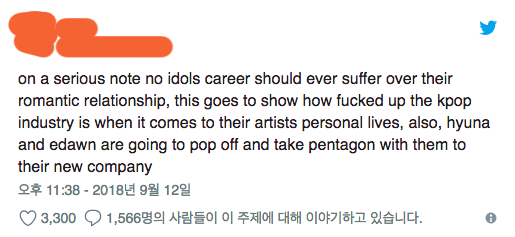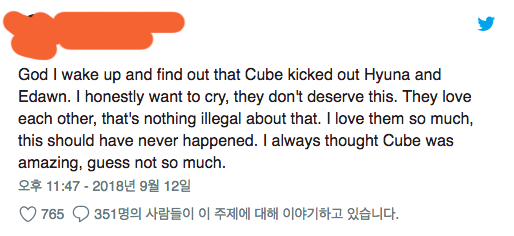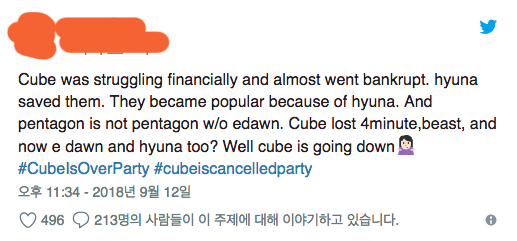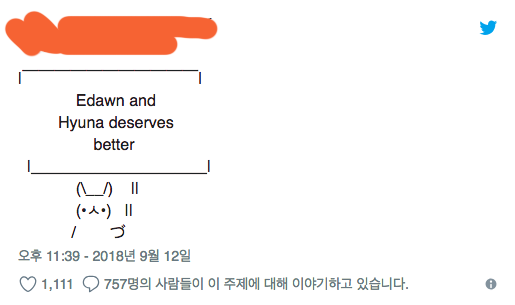 Korean netizens, on the other hand, commented to the news, "I never thought I'd feel such a refreshed feeling thanks to Cube", "Wow, Cube is doing some actual work", "Wow who knew they'd throw HyunA out kekekeke. Good job", "If they were being kicked out for dating then it would've happened the moment they went public; there are too many people out there who can't read between the words;;; After the news broke out, Cube tried and tried to clean up the mess quietly but they just kept making things worse kekekeke. I relate 100% to 'difficult to rebuild the broken loyalty and trust' part, you did things you should never have done to a company who cares for you", "I hope celebrities who do whatever they want learn a thing or two from this. Your career didn't do well just because you were such a big person from the beginning, but when they do end up succeeding they think it was all on them and start acting up keke", etc.


Many K-netizens are continuing to argue that the issue caused by HyunA and E'Dawn "doesn't have to do with the dating part, it's the loyalty and trust part". Various netizens showed sympathy toward the "employees in charge of promotions" who "yelled at reporters trying to cover up the dating news, only for the celebrities to turn their back on you the next day".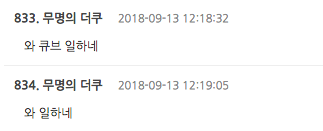 Do you understand where K-netizens are coming from?