K-netizens discussed the prevalence of 'shipping culture' in K-Pop.
Although the culture of 'shipping' celebrities or characters doesn't originate from K-Pop, the nature of shipping virtual couples of the same/opposite sex certainly remains as a huge element in K-Pop, as netizens say.
One netizens wrote online, saying that s/he does not understand fanfics, scenarios, and the likes, since they "could be considered as tools for sexual harassment." They continued, implying that such explicit writings of sexual imagery might offend the idols themselves, as they are easily accessible through the Internet. 
Netizens who agreed with the stance expressed: "I really don't understand...isn't it a crime? Why does the majority in K-pop fandoms support this?", "When imagination becomes delirium, it becomes uncomfortable for the audiences. Why can't they just keep it to themselves?"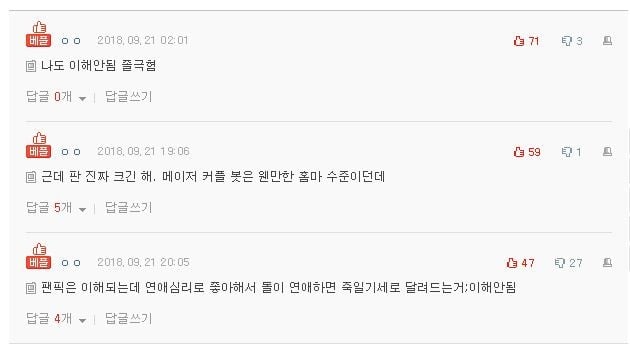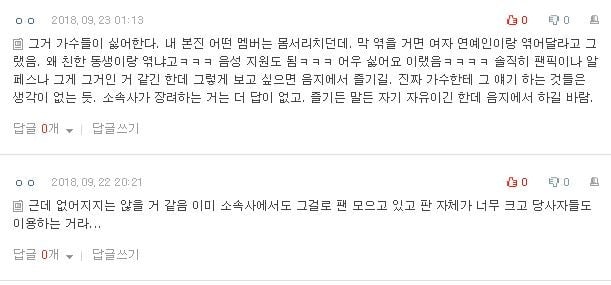 Furthermore, some netizens who were against spreading extreme fanfics also addressed the importance of sex or gender identity: "Why do some people automatically place a homosexual frame on their biases? That's like jumping to conclusions about their real sexuality or gender identity. Also, the whole 19+ writing...are you sure this is culture?" "Why are they downright disregarding the sexual preferences of the actual idols who are individuals of their own?" "I once met an idol at a fansign and he really hated it. He said that he preferred to be shipped with a female celebrity at least...(since he was a heterosexual male idol)."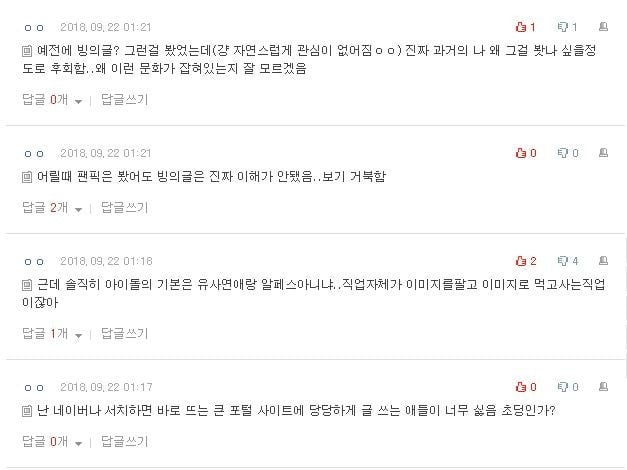 On the other hand, netizens who were in support of the shipping culture shared that the core value of K-Pop was "just an image, one that could be sold for profit in exchange for exercising the freedom to imagine AUs for others, and for yourself". Another netizen who 'understood' the 'shipping approach' wrote, "This is a culture which has been around and developed since the 80-90s era. K-Pop should not be blamed for this. And, in any case, it will be difficult to eradicate this prevalence since it had been reinforced in international films, animations, and dramas everywhere. It's also a marketing tactic for a lot of the companies themselves, so there's little you can do about it..." 

Additionally, others simply stated that they only read it when they were younger, but not anymore. Some acknowledged that they didn't have any opinion on it.
What are your thoughts on this matter?