iKON's Koo Jun Hoe is under fire for his SNS activity.
Recently, Koo Jun Hoe posted a photo of what seemed to be a gift sent to him from Japanese comedian/film director Kitano Takeshi. The idol also wrote, "Kitano Takeshi-san, thank you. Please come to iKON's concert."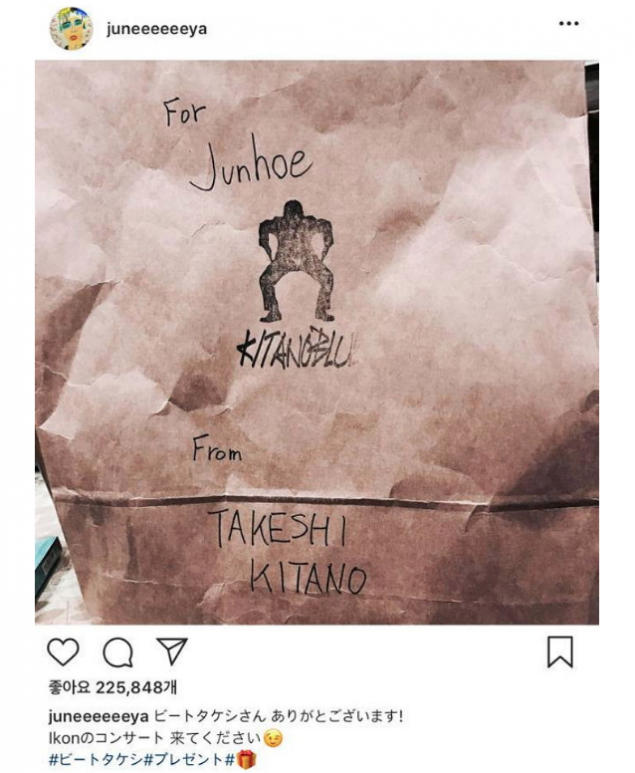 However, seeing Koo Jun Hoe's post on Instagram, one fan commented, "Kitano Takeshi has a history of controversy for hating Korea. Please delete all related posts [about Kitano Takeshi]."
What caused an issue was Koo Jun Hoe's response to the fan's comment, a few hours later. He wrote, "Don't order me to do this or that~~ I don't like it he." In additional comments, he also added, "I like [Kitano Takeshi] as an artist. Why is it that whenever there's any type of issue, you have to back away and delete all traces. I also have feelings too, so please respect them. There is no issue with me personally liking him as an artist."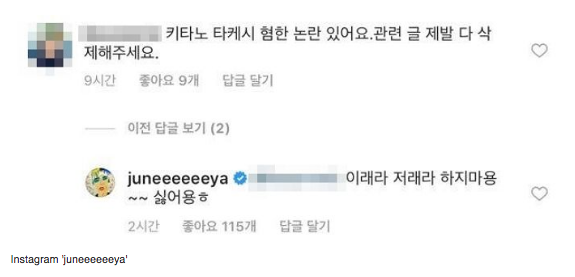 Netizens did not take Koo Jun Hoe's response kindly, and fumed, "Does he have a brain?", "Why is he causing issues right before iKON's comeback?", "He needs to apologize and give feedback", "I heard you were releasing 'Goodbye Road', I guess it meant you want to go separate ways with your fans", "Arrogant much?", "You should know to act more humbly the higher you go. That fan gave you decent advice thinking of you, and you just ignored it," and more.
According to netizens, Kitano Takeshi has a history of referring to Korea as "still a Japanese colony" which "needs to be reclaimed", plus more.
Currently, Koo Jun Hoe has deleted his initial post. Meanwhile, iKON are set to make a comeback with their 2nd mini album on October 1.