YG Presents
badly spoiled
iKON
's comeback.
On July 16, the official Instagram account of YG Presents (the official YG Entertainment USA account) shared a comeback photo for iKON. The post revealed the boy group's album name and comeback date.


The comeback photo that was posted (we blurred out the photo, album name, and comeback date):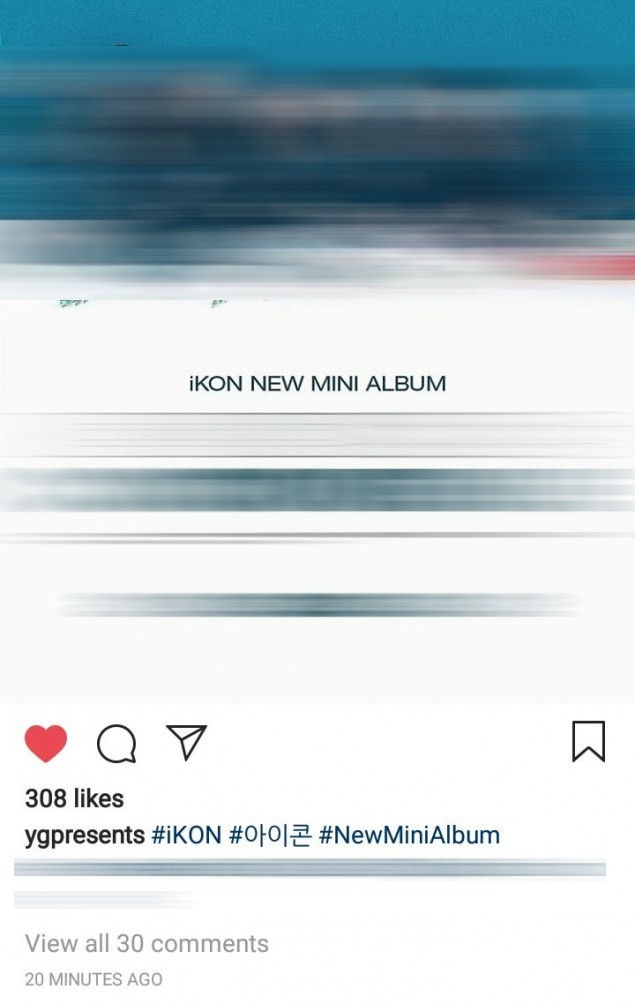 The comeback photo by YG Presents was a big pleasant surprise to fans. Unfortunately,
it turned out the post was not a surprise, but actually a mistake.
YG Presents soon deleted the post and started direct messaging fans who've shared the photo on social media.
To an iKONIC, YG Presents messaged, "Hey! This is YG Presents~ As a fan of iKON, we are kindly asking you to delete the iKON comeback teaser our account just posted until the iKON official page has uploaded it. If you have any questions please let us know. Thank you for your cooperation!"
However, the fan who received the DM, tweeted, "They are asking me to delete the poster, but I think it's too late already.. You guys are the one who uploaded it in the first place."
Other fans agree and claim it's too late. Currently, the comeback photo is widely spreading online.