Lee Soo Min
apologized for lying and her vulgar language. 

[SEEALSO]https://www.allkpop.com/article/2018/07/lee-soo-min-denies-dating-rumors-involving-lim-sung-min-but-their-intimate-selfies-leak-online[/SEEALSO]
On top of the photos, posts from Lee Soo Min's private Instagram account were also leaked. In the first post, Lee Soo Min shared a screenshot of a DM (direct message) from a netizen, asking, "Soo Min-nim, is this your private account? It is, right? Why are you so close with Sung Jin-nim?"
Under the post, Lee Soo Min captioned, "F*ck. So scary. What is this?"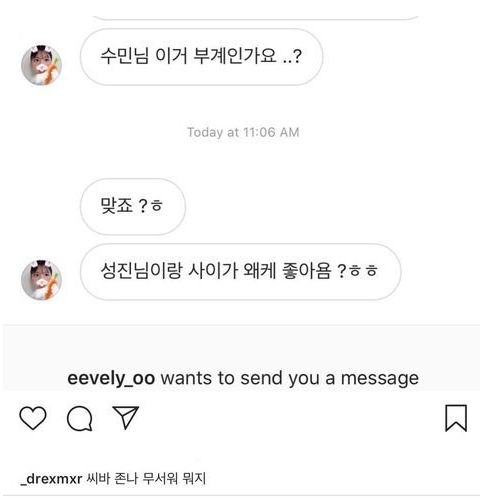 In another post, Lee Soo Min shared a screenshot of real-time search rankings where it showed 'Lim Sung Jin' on #1. She captioned, "Wow, f*ck. I'm a superstar. I even have a dating scandal~! Congrats Sung Jin!"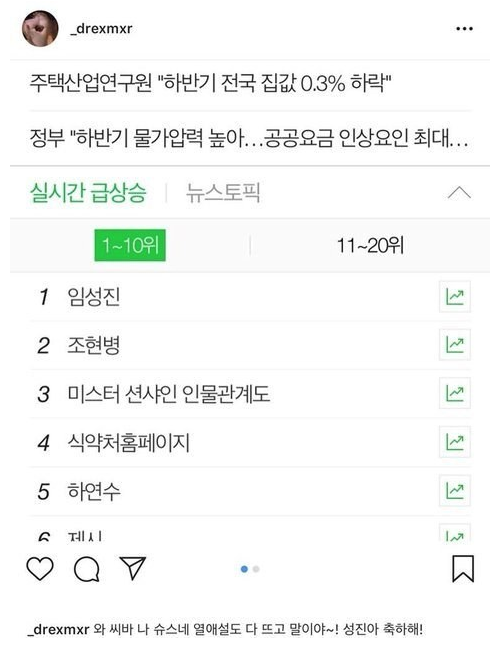 Initially, her agency claimed that the private account didn't belong to Lee Soo Min and denied the posts were made by her. However, Lee Soo Min ultimately confessed that the account is indeed her private account and apologized. 
In a handwritten letter, Lee Soo Min stated, 
"Hello, this is Lee Soo Min. First, I sincerely apologize to Lim Sung Min who was harmed by the controversy. I'm also embarrassed and sincerely reflecting on my mistake of carelessly using vulgar language in my private account. When many people sent me DMs asking if I have a private account, I ended up lying in the fear of creating a controversy. I sincerely apologized. I am sorry for disappointing my fans. I'll be more thoughtful and careful from now on. 




And as for the dating rumors involving Lim Sung Jin, he's just a close peer of mine and the word 'dating' does not fit with our relationship. Lastly, I am so embarrassed about my actions that have deceived my fans. I'm still in reflection. I will make sure a similar incident doesn't occur again. Once again, I apologize."