Actress
Ha Yeon Soo
is under fire for a controversial Instagram post and comment. 
On July 30, Ha Yeon Soo shared a photo from her trip to Russia. The actress is captured flashing a bright smile with a monkey in her arms at a circus photo zone.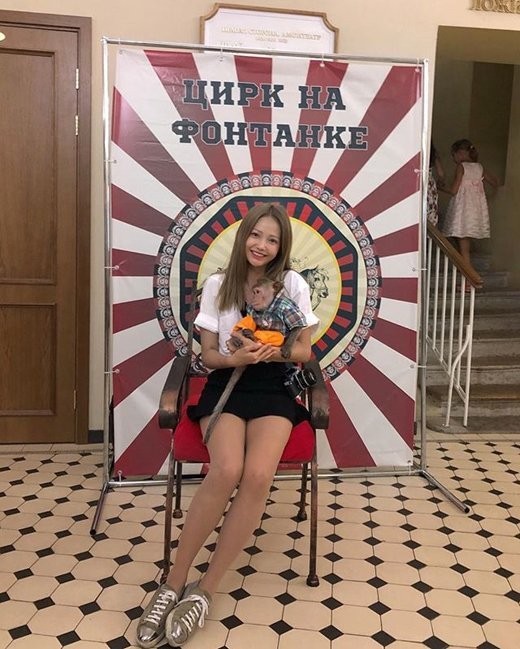 The i
ma
ge 
became an issue due to the photo zone's background. Netizens are displeased with the red and white striped pattern which seems to resemble the rising sun flag. One netizen 
pointed out the issue and commented,
"Koreans are very sensitive to the red and white pattern you know.."
Ha Yeon Soo actually responded to the netizen and explained, "I also believe it's a sensitive part so I posted it after toning down the saturation. It was actually bright red."
Her response led to even more criticism. Netizens claim she should not have uploaded the photo in the first place if she was aware of the issue. Comments stated, "Why did she upload it if she knew that... Was that photo that important to be risking her celebrity image?", "She needs to get off social media. Or is this some sort of noise marketing..", "She knows Koreans are sensitive to the pattern. Was that seriously the only photo she could upload?", "Why take risks like this if she knew it could become an issue?" 
Meanwhile, Ha Yeon Soo has deleted the recent post of the controversy.