BTS
leader,
RM,
and other members of the global super group have repeatedly shown support for others on social media. This time they showed love for
88rising
crew's anthem,
"Midsummer Madness"
.
This summertime track garnered a lot of attention when BTS RM tweeted his personal recommendation out on the BTS official Twitter account.
?? ??? ? ? ! #RM pic.twitter.com/BVR5DPDHGz

— ????? (@BTS_twt) June 19, 2018
"What I listen to these days when I'm working out" - RM
After this tweet went out, "Midsummer Madness" had gained the attention of ARMY worldwide. The track featuring Joji, Rich Brian, Higher Brothers and August 08, shot to the top of the Melon charts.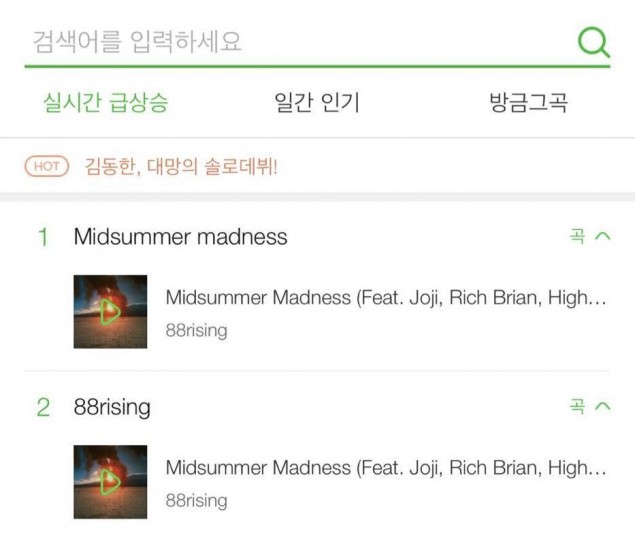 Once they found out about this epic shoutout, they made a hilarious video response toting BTS merch, throwing finger hearts
 and calling BTS "oppa". Joji and Rich Brian look like they're down with ARMY.
88rising's next endeavor is Head in the Clouds, the collective's first ever music festival taking place at the Los Angeles State Historic Park in LA on September 22nd. The acts include Rich Brian, Joji, Keith Ape, Higher Brothers and more, as well as special guest artists like KOHH and Zion T. 
Rich Brian explains, "We wanted to make a timeless record, and really create the soundtrack of summer, because summer is a feeling, a whole vibe." While label mate Joji says, "Head In The Clouds is crazy people getting together and making even crazier stuff."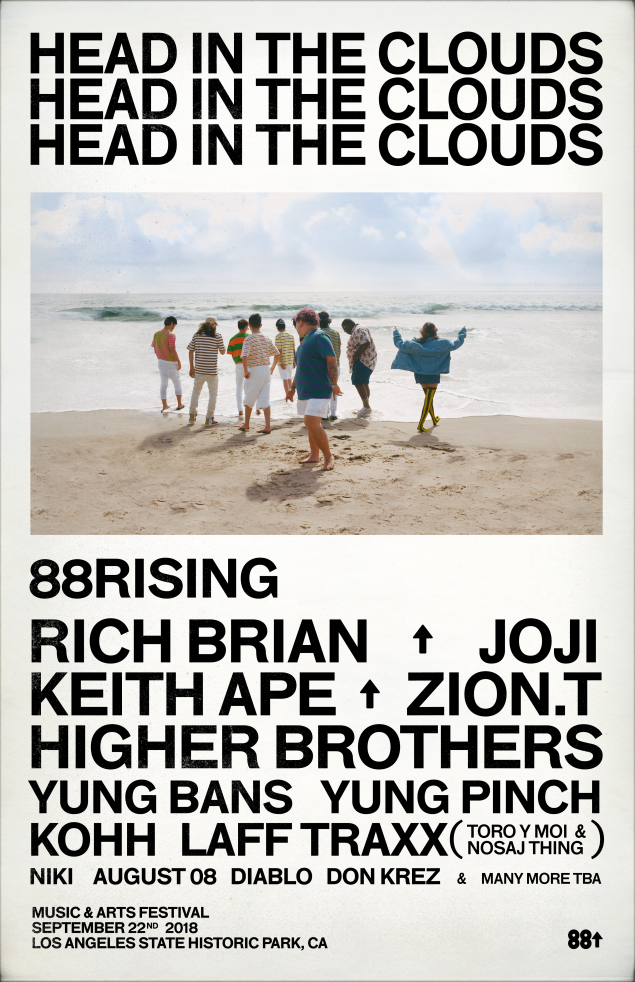 Tickets for Head in the Clouds can be found here.