Recently, Cosmic Girls member Luda began gaining more attention from the public through the variety show 'Dunia'. Not only was she capable of surviving on her own in the wild, but she was fearless in her way of speech and expression!
Back during the first episode of 'Dunia', Luda shockingly said to herself while in the bleak situation she was in, "there is no order [of age] in dying", implying that death could happen at any time even to someone in their twenties.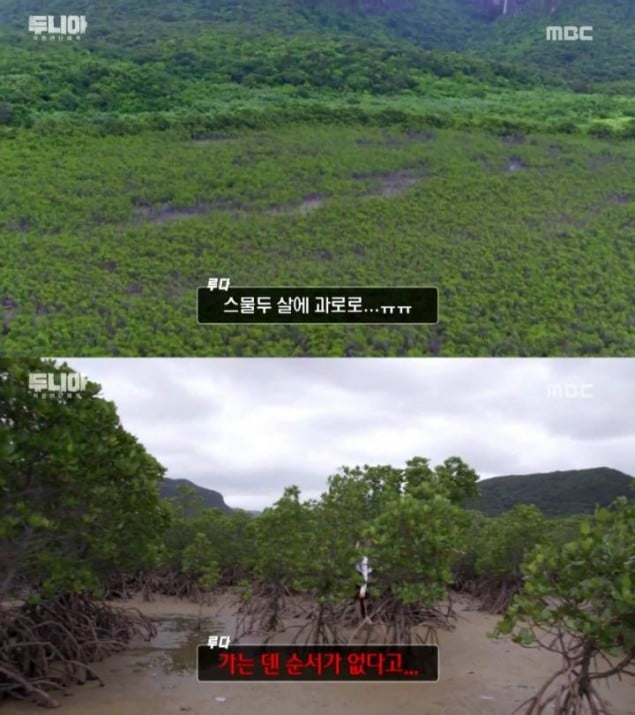 Half-jokingly, Luda in another program also commented, "Better to die quickly, if you're certain that you're gonna die!" Netizens are finding Luda's brutal honesty an "unexpected charm".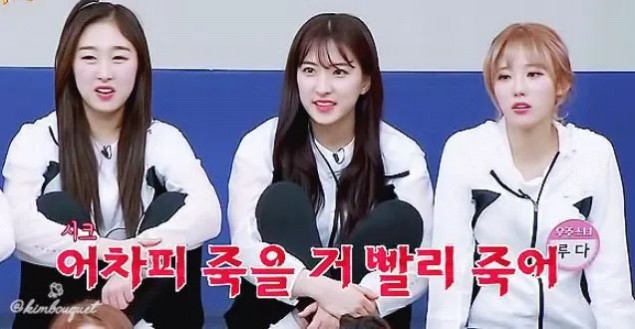 During another instance during a fansign, fans asked about Luda's views on life and marriage. Luda wrote in response, "Getting married is crazy!" and "Relationships change~ Men also change~ Nothing is forever~" On yet another post-it that said, "You claimed yourself as a celibate, so please give some wise words for us solos!" she wrote, "Don't feel down! Those [lovers] will break up anyway sooner or later! Kekekeke."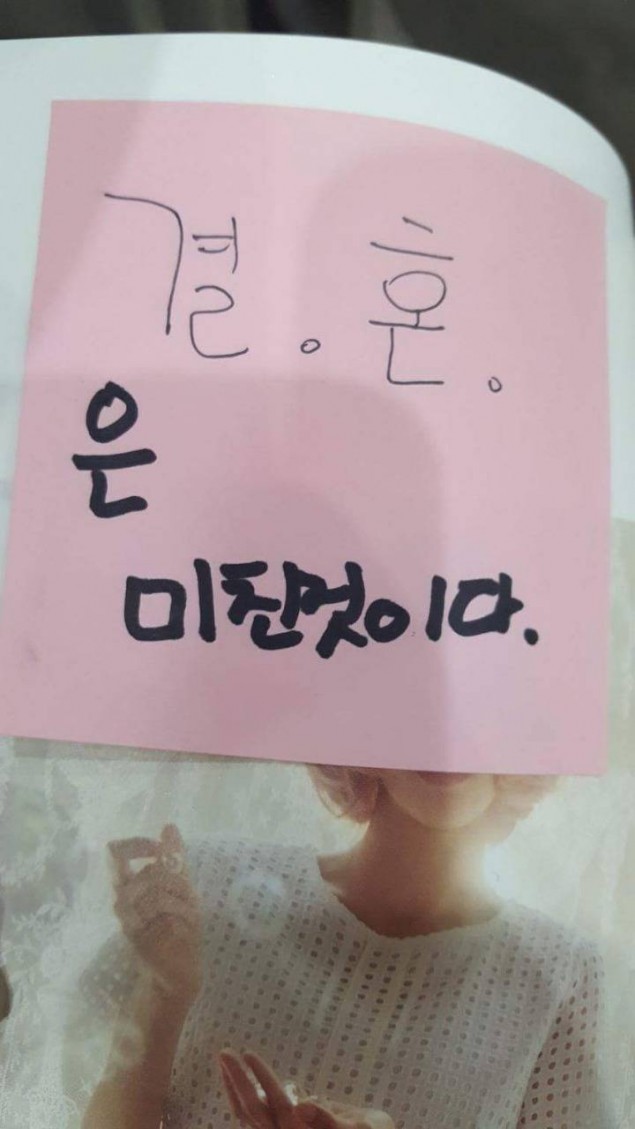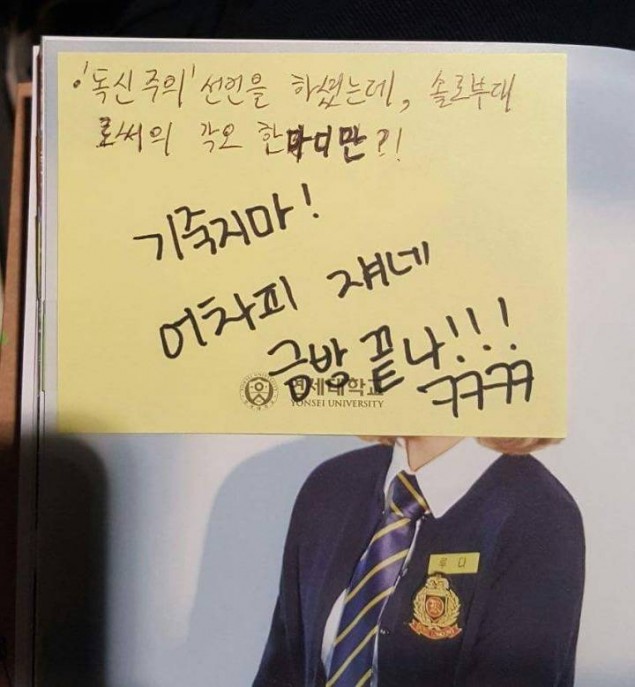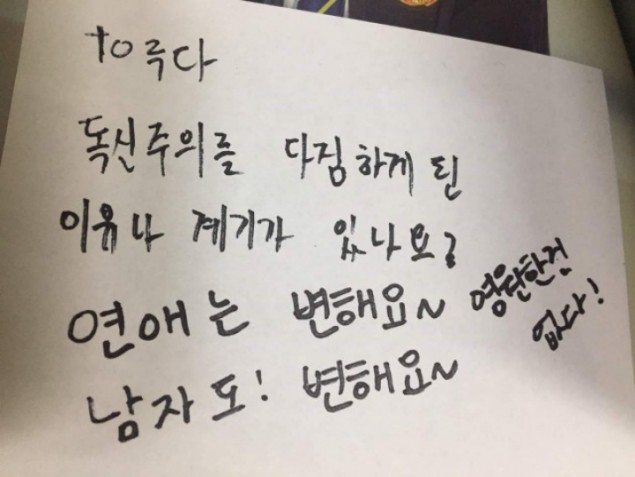 But although she seemed cold when treating the concept of marriage, Luda showed a different side of her when answering questions from her female fans. For example, for a post-it that asked, "What would you give Unnie (me) as a gift?", she answered, "Matching couple shoes. So you can think of me every time you wear them." To another question which read, "I will ask in a straightforward manner. What do you think of an older partner?" she wrote, "If it's unnie, I think it will be okay." For another post-it on which a fan wrote, "Do we have any similarities?" she replied, "That we are interested in each other?"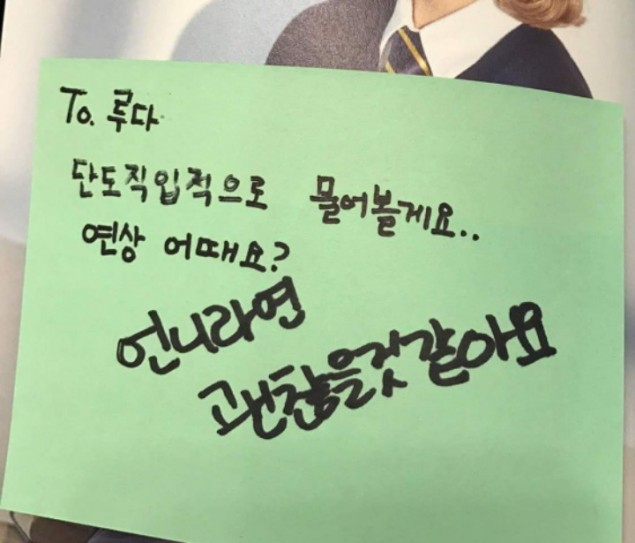 There's even more! Some of Luda's real-life school friends also wrote about Luda's personality online. One friend attested, "Luda may appear to be a bit shy right now, but she is actually super funny and outspoken."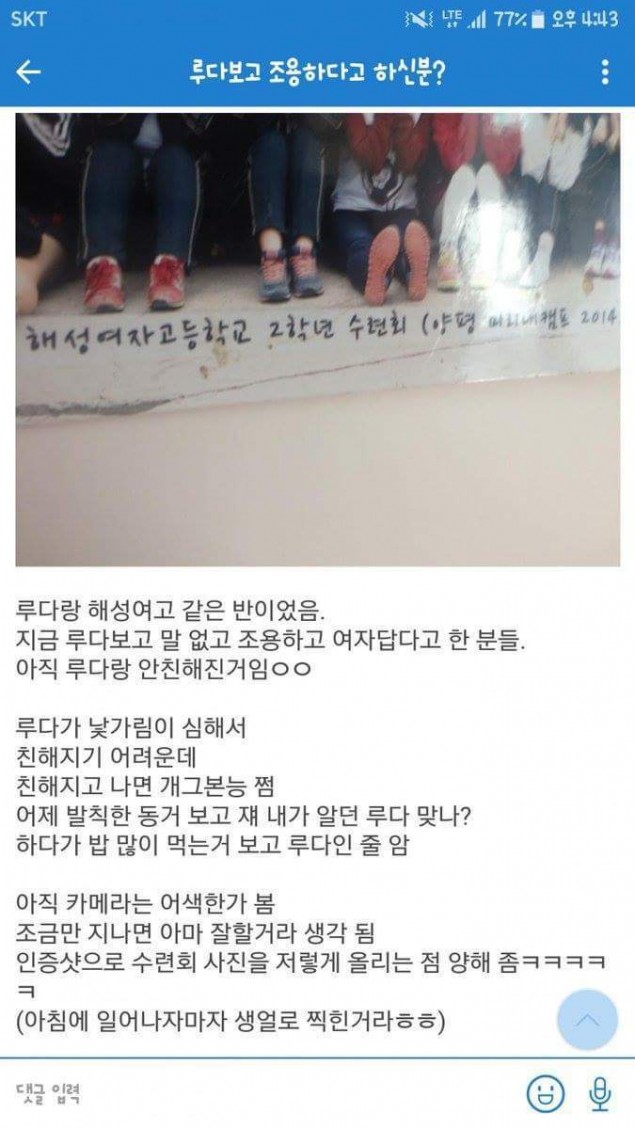 Other comments from netizens included, "Wow, her words are making my heart flutter! TT", "Her opinions on life reflect the reality...we are so similar", "I have officially fallen in love..."
What do you think of Luda's interesting way of expressing herself?