Park Myung Soo
bought mini Russian nesting dolls for the cast members of '
Salty Tour
'!
On the May 5th episode of 'Salty Tour', the members -- Park Myung Soo,
JooE
,
Park Na Rae
,
Jung Joon Young
, and
Microdot
-- visited a store in Russia, a place that sold all types of trinkets and souvenirs. The first thing that grabbed their attention was the aisle packed with traditional matryoshka dolls, also known as Russian nesting dolls.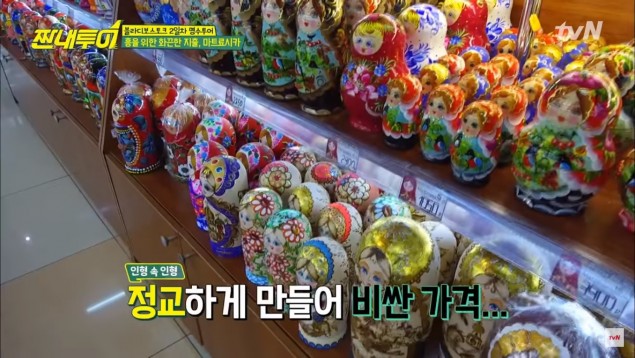 However, because the price of each doll was too expensive -- about 90 U.S. dollars a piece -- the crew had to give up their purchase. Then, when they later found smaller versions of the dolls in forms of key chains, Park Myung Soo decided to gift each one to the members as a souvenir! Although the key chain versions could not be opened like the traditional dolls, they were indeed cheaper, costing only about a dollar each.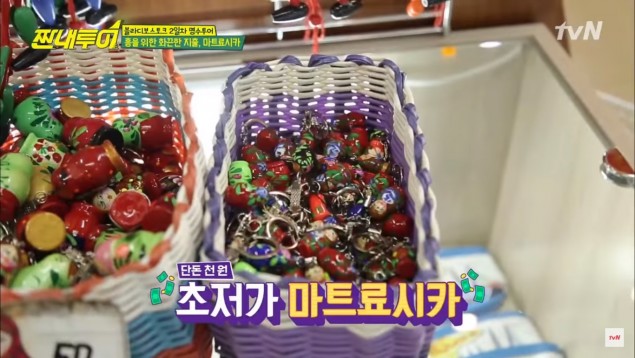 Meanwhile, JooE found the mini matryoshka dolls extra adorable, expressing that she wanted to get them for each of the
Momoland
members as well.
Check out the clip above for a snippet of their trip on 'Salty Tour'!