MBC's chaebol youth romance drama 'Great Temptation' has finally come to an end, after a total of 32 episodes.
So in the end, what happened to these children? What happened to the tight-knit trio of chaebol friends who had nothing but one another to help them endure their miserable lives? What happened to the female lead, who emerged in the lives of this trio to disrupt everything?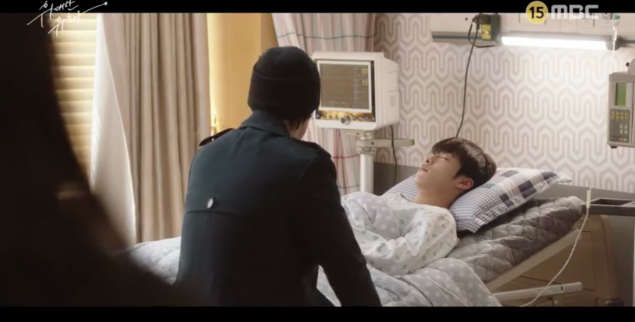 In episode 30, the story left off at a slight cliff-hanger, with
Lee Ki Young
going on a villainous rampage and beating up
Kwon Si Hyun
(
Woo Do Hwan
) and
Lee Se Joo
(
Kim Min Jae
). 
This of course, happened right after
Eun Tae Hee
(
Red Velvet
's
Joy
) found out about being played by Kwon Si Hyun from the beginning. So in a way, if I were being critical, I could argue that this sudden violence in the plot was sort of a cheat way of bringing Si Hyun and Tae Hee back together right after their most dramatic breakup. Let's face it, it's hard to hate a person when they're lying in the hospital after getting beaten up over something you were involved in, and so this get-hurt-go-to-hospital device was used somewhat appropriately by the drama's script writers in time for the ending.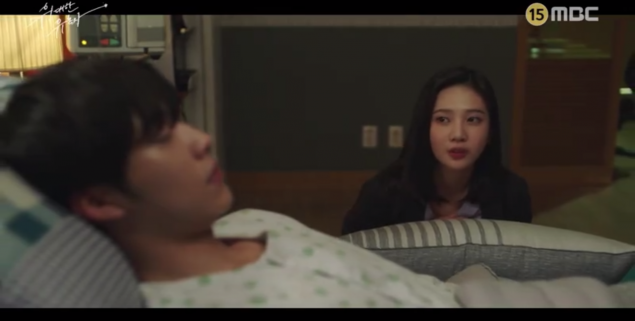 On top of the hospital tragedy, we have our female lead Eun Tae Hee taking off for Germany in order to forget all of the hardships she faced in Korea. The oh-so classic, K-drama plot device of leaving the country for a few years, for the sake of plot advancement and so that the main couple can get back together at the end.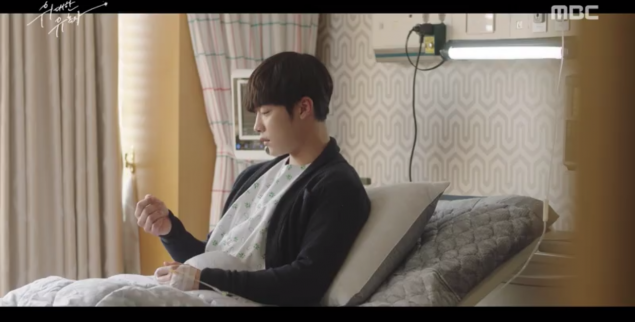 So not even Woo Do Hwan can pull off a granny sweater over a hospital gown...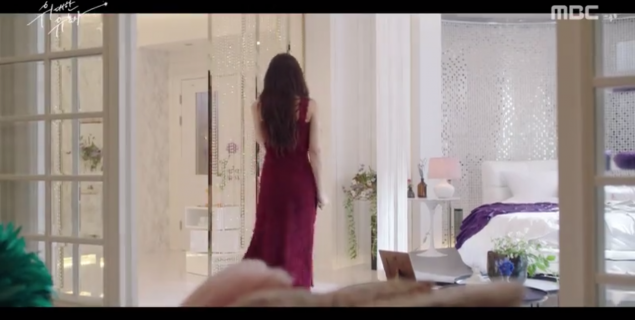 Are those supposed to be Soo Ji's pajamas..?!

Semi-unexpectedly, the other person who flees the country and their problems is Se Joo, not
Choi Soo Ji
(
Moon Ga Young
). This does make sense, considering that Se Joo was the most emotionally damaged by the end of the trio's friendship. 
I still can't get over how well this drama managed to pull off this one thing. The delicate detail with Soo Ji's hands. I don't know how to quite describe it but I'm sure those of you who watched the drama know what the feeling is. How much Se Joo considers Soo Ji's hands precious and delicate, captures exactly how much he cares for and loves her, and Se Joo truly touches everyone with this breakdown in the final episode. Very similar to how he struck awe with his teary breakdown earlier on in the series in front of his mother: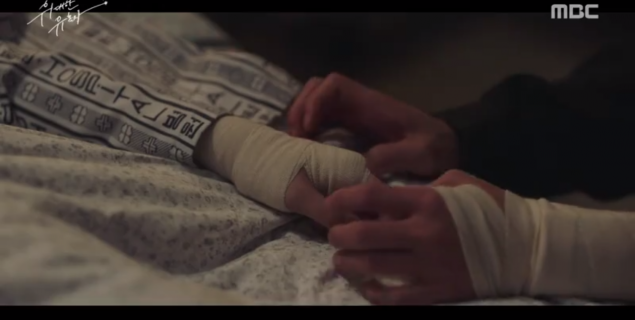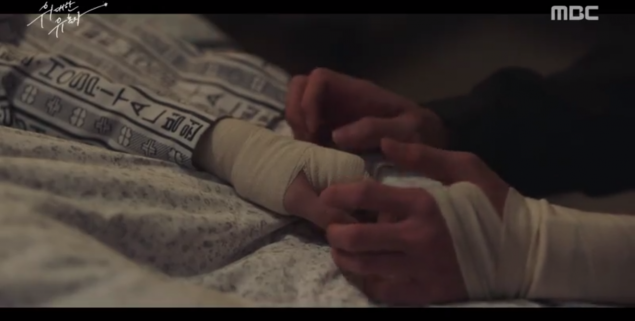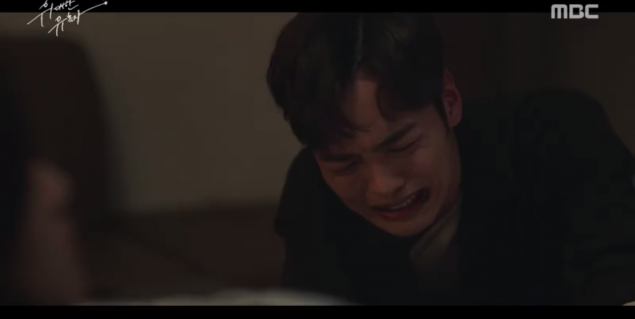 However, this leads us to a very glaring error of this series as a whole. We have no idea what really happens to any of the side characters, i.e. Se Joo's hospitalized mother. And it's like, the drama's script writers don't even care if they left all of that hanging or not. That kind of attitude, in turn, makes us viewers not care as much. 
Lee Ki Young apparently lost everything after violently beating up Si Hyun and Se Joo, but we didn't even get to see it played out in scenes. It was just the moms sitting down over tea, talking about it. As for Park Hye Jung, all she really got out of this drama series was that she convinced her mom to break off her engagement to Lee Ki Young. So, I guess she and her boyfriend lived happily ever after? But I really have no evidence of that because the drama doesn't show us. Si Hyun's dad Kwon Suk Woo and Soo Ji's mom Myung Mi Ri don't end up getting married. Why? Who knows. No one cared to explain.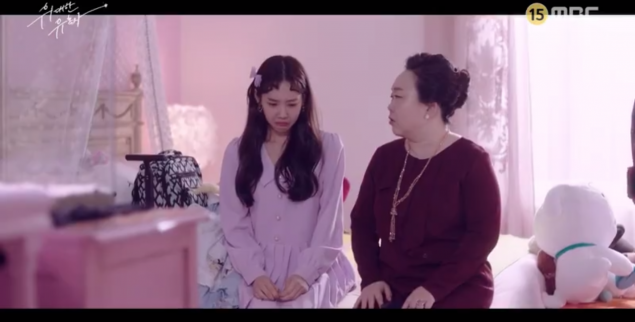 And then, 5 years pass.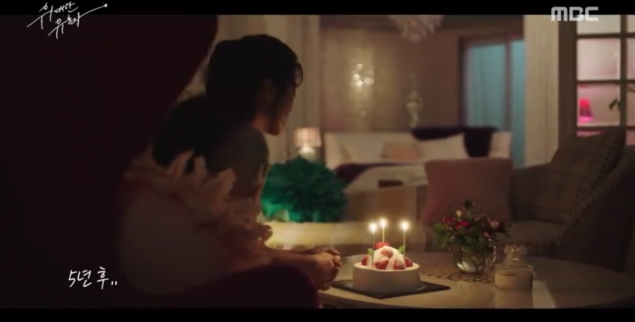 Even though Se Joo was the one who ran away from his friends because he couldn't face the fact that the trio couldn't be the trio anymore, Soo Ji goes and finds him after 5 years. Supposedly, Si Hyun is the person who informed Soo Ji of Se Joo's whereabouts. They have a touching reunion, but the drama never specifies whether or not they decide to remain friends, or progress into lovers. Oh, poo.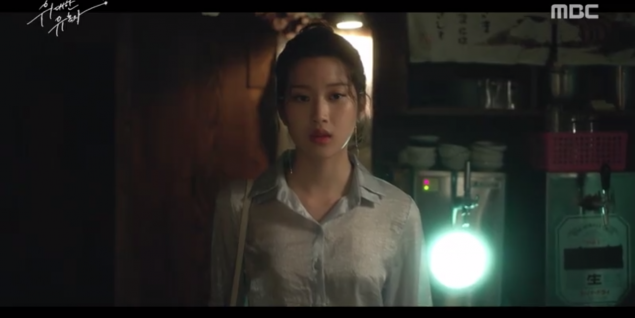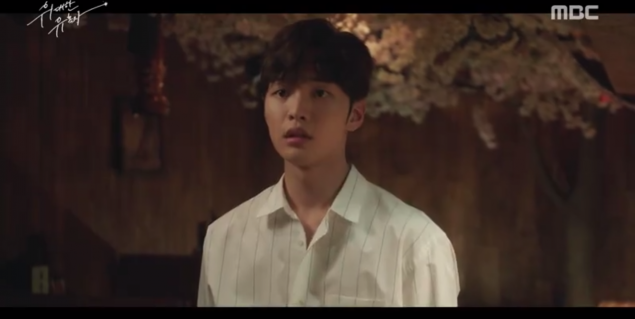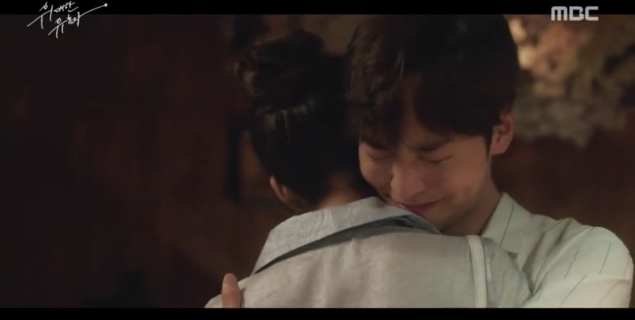 Tae Hee manages to reunite with Si Hyun thanks to... Si Hyun's richness. Si Hyun ends up approaching Tae Hee as a client, and is basically just like,
"Hi."
And as if none of the things that were wrong with their relationship before in the drama matter, the two hug and become a couple again.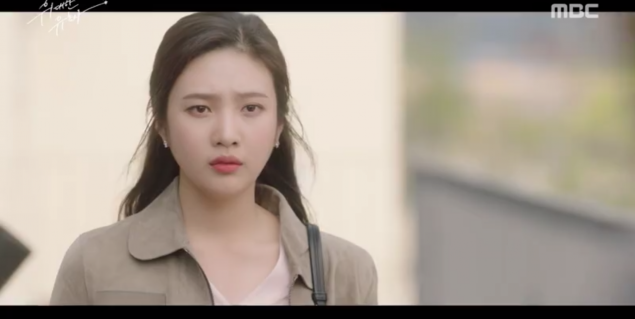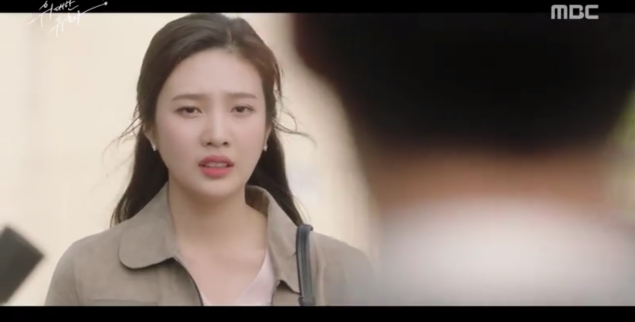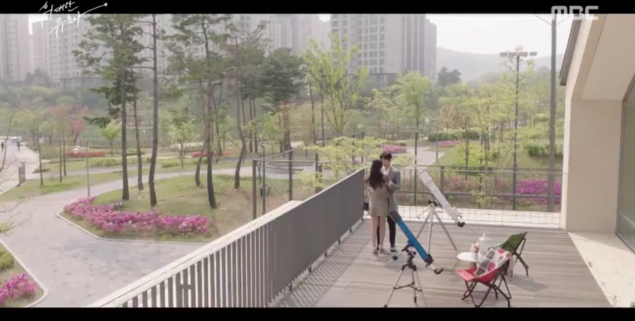 To conclude things with a simple word, I'd say: rushed... much? By the end, it seems like the drama's script writers really didn't care. They just wanted to bring an end to this unsuccessful drama. Reflect on what they did wrong and hope the next one hits, I suppose is what they were thinking. 
That's about it. The ending was rushed, and like I mentioned in the last review, the 4 main characters didn't exactly manage to overcome all of their problems. They remained the sad kids they were from the beginning, but they shifted their spots on the playing board a little so that they're now 2 and 2, instead of 3 and 1. I wouldn't go as far as to say that this series wasn't at all enjoyable, though. It had its good moments, its aesthetically pleasing moments (I mean the cast is pretty darn gorgeous), and the actors performed very well at least in the first half. But... still, my last thought after finishing 'Great Temptation' would have to be that, I won't quite be reviewing any MBC dramas very soon.
Score


Plot..........................5
Performance............7
Pacing.....................6
OVERALL..............6