Netizens are wondering why only Heechul's teaser image for Super Junior's 8th repackaged album 'Replay' does not sync up with the group's previous 'Play' teaser images, as is the case with the rest of the members. 
This week, Super Junior gave fans brief hints of their title track "Lo Siento" with individual members' audio teasers through an audio clip format where the teaser plays a snippet of Super Junior's previous title track "Black Suit" first before transitioning into a snippet of "Lo Siento". 
Through the audio teasers, fans got to see a fresh batch of Super Junior's 'Replay' concept photos, and it turns out, the members synced their poses with poses from their previous album 'Play', like so: 

All except Heechul, as you can clearly see. 
Furthermore, after the release of Super Junior's 2nd MV teaser, it was noted that Heechul did not participate in the choreography for "Lo Siento" just as SM announced, and instead, he's sitting alone behind the dancing members with nothing but a snow flurry and a guitar accompanying him.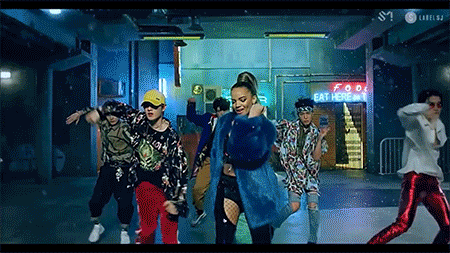 Why was Heechul's concept photo the only one which wasn't synced with the 'Play' concept photos, like the rest of the members? 
Fans have started a mini debate about the ordeal, with two different, main suspicions:
"While Heechul can no longer participate in Super Junior's performances, he will now have an important, conceptual role in Super Junior's promotions!" VS. "WTF are you talking about, I've been stanning Super Junior for 14 years and there's no way SM is planning something so strategic for us, and Hee-nim just stands out because he's Hee-nim."
Many E.L.Fs are currently finding the latter more likely, commenting, "Sure, it would be nice if it was the first, but like the probability of that is 0 so...", "SM~? Plan a concept for Super Junior? No way", "I think the second kekekeke", "There's a reason all of us E.L.Fs think it's the second", "SM didn't really start having complex concepts until f(x) so... the second", "Hee-nim is just Hee-nim", and more. 
If you're just as curious as your fellow netizens, you can find the answer our for yourself when Super Junior's comeback MV for "Lo Siento" drops later today, on April 12 at 6PM KST!