EXID
talked about the member with the poorest sense of fashion.
During the April 12 airing of MBC FM4U's 'Ji Suk Jin's 2 O'Clock Date', the DJ asked EXID to name the worst dresser in the group. All members pointed at Hani. To the results, Hani commented, "I don't think it's because I dress poorly. It's probably because I wear the same thing often."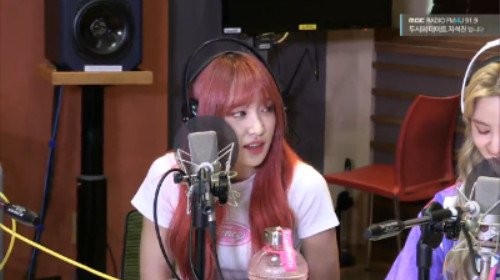 L.E
 commented,
"Recently, her yellow and red outfit went viral as the 'Marker Pen' look."
Hani brought laughter as she responded,
"Hyerin was below me until just recently but she went shopping, wore skirts and improved a lot. I realized that I need to step it up so I went online shopping today."