Rhythm Power
's
Hangzoo
 apologized on the March 17 broadcast of '
Yoo Hee Yeol's Sketchbook
'.
On this week's episode of 'Sketchbook', Rhythm Power made an appearance on the show. While being interviewed, MC Yoo Hee Yeol said, "When I first heard this, I was really taken back. I don't know if you or your agency said it, but apparently, you look like Wanna One's Kang Daniel." Yoo Hee Yeol joked as he saw the side-by-side picture, "How can you two look so different? Everyone, just look at it as if you're seeing Magic Eye."
Hangzoo said, "Rather than being thankful, I'm really sorry." The rapper joked, "But I'm also a precious son of someone so please refrain from malicious comments that'll hurt my feelings. This isn't something I intended to happen."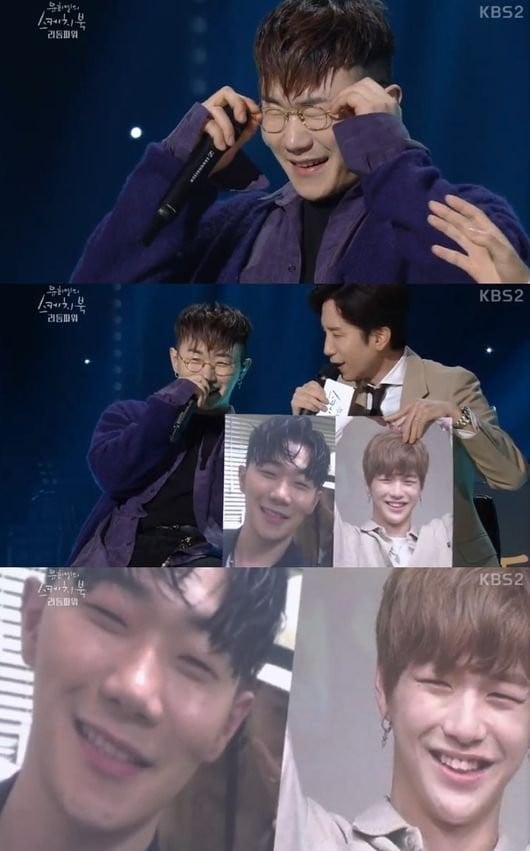 Some netizens commented, "Eung, no you don't", "Sorry but you guys don't look alike at all", "Honestly, they look a little bit alike. They just have different styles", and more.
Do you see a resemblance between the two?