Red Velvet
Wendy
's impersonation of Black girls is offending some international fans. 
On the March 5 airing of Olive TV's 'Talk Mon', Wendy, who grew up in the United States, was asked about the different dialects. Wendy explained there are differences in the way White and Black people talk. 
She first modeled how popular White girls talk and went off speaking in a high, preppy valley-girl tone. 
SEE ALSO: [Interview] Ask anything and everything: Send us your questions for Minzy!
Next, she talked about how popular Black girls talk and went off with a more powerful style of speech. 
After watching Wendy's impersonations of White and Black girls, international fans expressed disappointment and even anger at the idol's "offensive" act. Comments stated,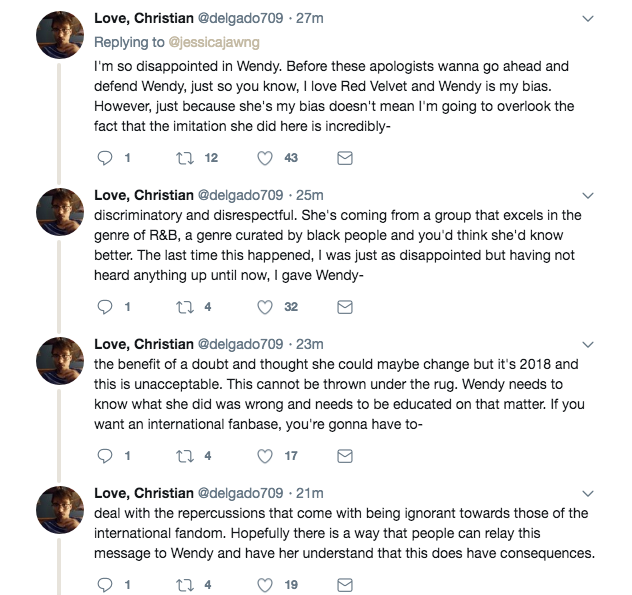 What are your thoughts on Wendy's impersonation? 
Tip: M