Julien Kang
 has apologized for his recent remarks on the Olympics and curling.
On February 23, Julien Kang uploaded a post via Instagram story of Korea's women curling team facing off against the Japanese team in the semi-final match. With the picture, he wrote, "Wtf is this sport? Floor cleaning Olympics? #Swiffer." He uploaded another one showing his frustration of not being able to watch the hockey semi-finals match between Canada and Germany. Julien was born off the coast of Canada in Saint Pierre and Miquelon, to a Korean father and a French mother.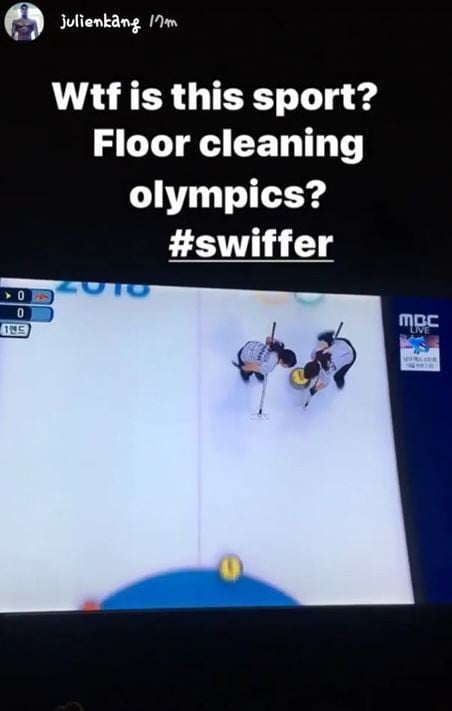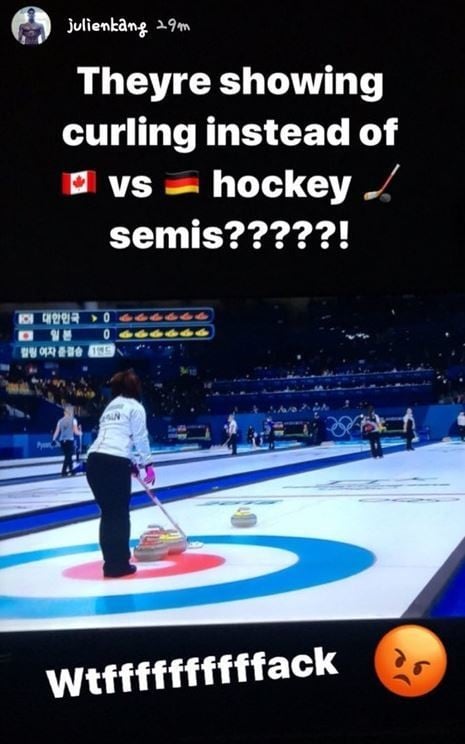 Since coming across the Instagram story posts, many have come to criticize the model/actor by saying, "Why are you cursing just because they're airing curling. If you really want to watch the hockey match, watch it on the internet", "Would you like it if someone said, 'Wtf is your occupation? What kind of job is that? Is what you're doing even considered work?'", "It's on Korean broadcast. Of course, they're going to air a Korean match. You should've thought it through before saying anything. If you really wanted to watch it, you could've gone to cable or the internet", and more.
Upon receiving all the backlash, Julien Kang publicly apologized via SNS for his posts. He said, "I read each and everyone's comments. I understand what I did was wrong and I am reflecting on it. I did not think through of the picture and what I wrote. I'm sorry. I'm cheering for both Canada and Korea, a place where my father is from."