Sales of
Billboard
magazine is skyrocketing thanks to
BTS
.
On February 15, Billboard announced the release of BTS limited edition box set. The box set comes with 8 posters and 8 covers featuring each BTS member. 
A single issue with all the members of BTS on the cover was also on sale, but the availability short lasted as all copies (estimated to be 17,000) of the magazines sold out in just a few hours.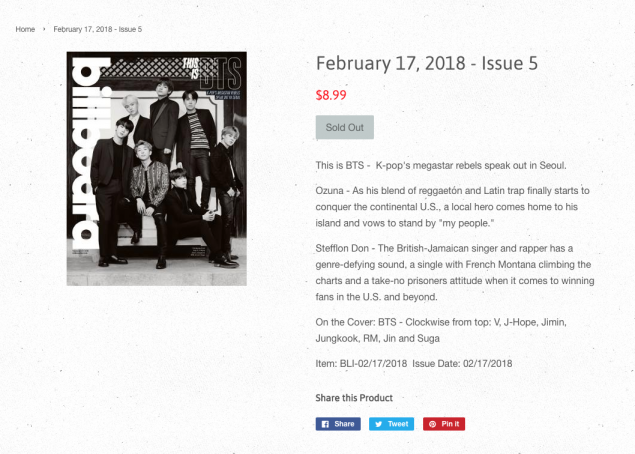 Billboard reportedly issues 17,000 copies in a week and BTS has sold Billboard's online weekly allotment in just a few hours.
Were you able to grab a copy of Billboard magazine with the K-Pop superstars?