Singer
Sunmi
posed for the February issue of fashion magazine '
Elle
'.
Following the release of "Gashina", the solo artist made a glamorous comeback with her latest track "Heroine".
The pictorials illustrated Sunmi as a fierce woman, striking an intense pose wearing shimmering long boots and a black top.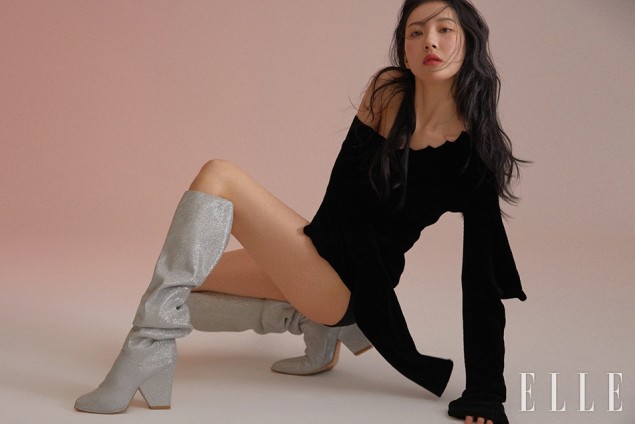 During the interview, Sunmi mentioned how she was inspired to write "Heroine".  Participating in writing the lyrics, Sunmi commented, "It's not from my personal experience but I was inspired by the film 'Nine And a Half Weeks'. While envisioning scenes from the film, I wrote the part 'My body hurls, My head jerks around', 'You make me dance and drunk without drinking'."


She also said, "The most memorable comment I read recently said, 'I think there is a 'Sunmi' genre.' That really dug deep into my heart. I hope I'm engraved (in people's mind) as the name of Sunmi. This goal is not just for 'Heroine' but for my entire career."