NU'EST W
posed for '
Dazed Korea
's February issue.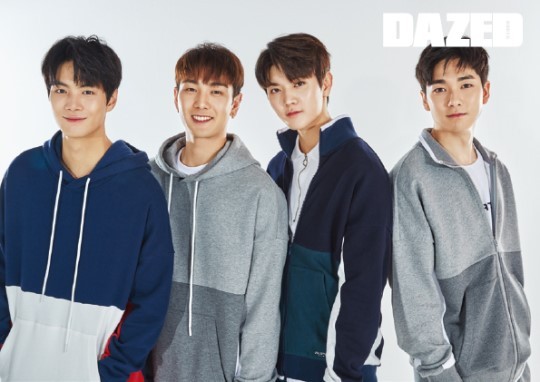 The members got sporty dressed in comfortable hoodies and sneakers, illustrating a hip, playful vibe just like the theme 'PLAY YOUTH LIFE' for this photoshoot.
NU'EST W also expressed how eager they are for the spring season.  Aron mentioned, "My birthday is in the spring. I'm going to have a fun birthday party!"  
Baekho commented, "I can't wait to take off the thick padding coats and look stylish in lighter apparel."

Are you looking forward to the warmer weather?