Akdong Musician
's
Suhyun
has recently been gaining much attention for her strong confidence and values.
On January 7, Suhyun streamed live via Naver's 'V-Live' to chat with her fans. While doing so, a fan brought up the topic of appearance values and how difficult it has been for them. "I think my values of being pretty is slightly different. Of course, there are always beauty standards - for example, there are standards in Korea and standards in America, each country and individuals have their own beauty standard. I, too, have had many bad experiences dealing with them," she started.
Suhyun continued, "Because there are so many different standards, I don't know where I need to try to fit into if I were to do it that is. I'm sure it'll be easier if there was one definitive standard but that's something I guess you have to give up? You can't meet someone else's beauty standard. For example, if people were to tell me 'you have a monolids, you should get surgery to make your eyes bigger'. But if I take that advice, others are going to say 'why did you get a plastic surgery?' You guys told me to do it though...?"
She finished by saying, "So the thought I decided on is that if each person has their own standards of beauty, we should set our own and try to meet them instead of trying to fit into others. While I'm thankful for our fans who simply like our appearance and for who we are, I do and have seen a lot of malicious comments who diss my appearance even when I was just a kid. I guess I just don't meet those people's standards but I also have no desire to meet them because there is a sense of beauty in my own standard and if I can get close to that, I think I'm beautiful enough. If someone says 'you're ugly' then I'm just going to think, 'no. you're wrong. Why don't you talk to me after you establish your own standard and meet them before telling me that'. If I think I'm pretty in my own standard and I'm satisfied then I''m pretty, no matter what others say."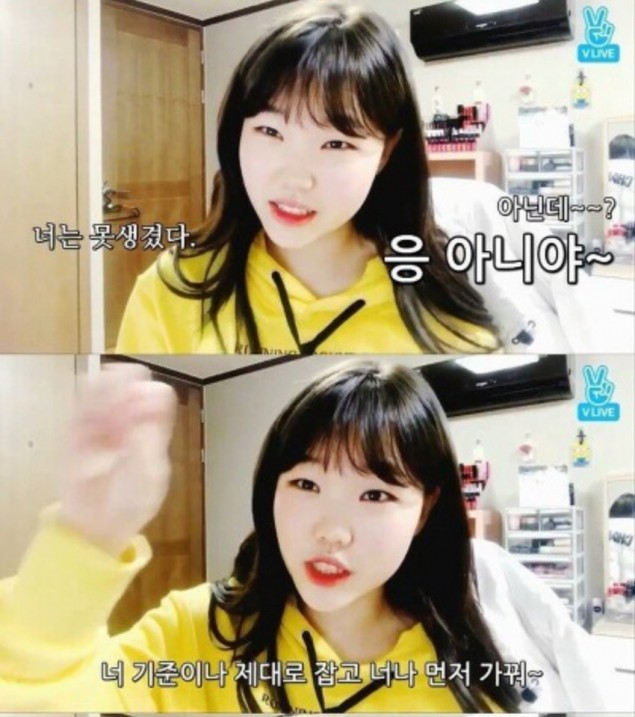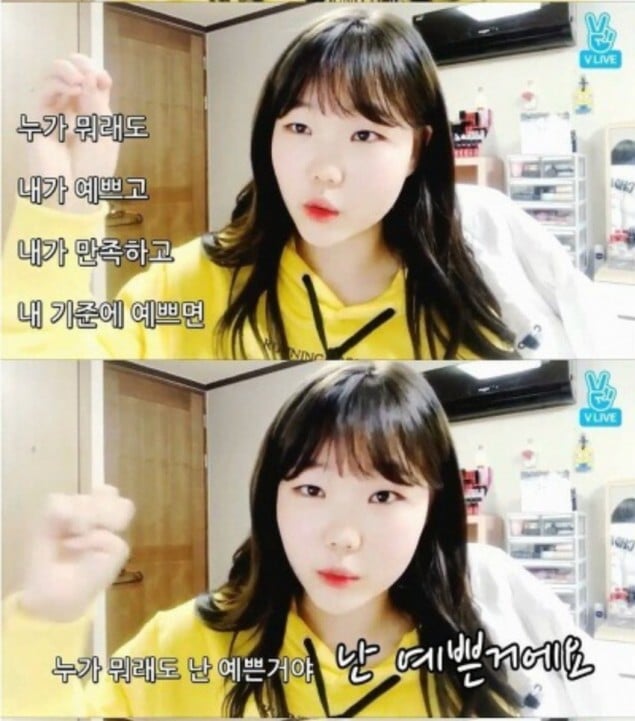 Since then, many netizens have commented to praise and applaud Suhyun by writing, "She's cool and pretty, I like people who are charming like Suhyun", "I really agree with what she said. I also think I have my own beauty standard, I don't get hurt by what others say about my appearance", "She's awesome. Young kids like her think like this but people who call themselves adults...sigh", "I wish my self-esteem goes up like her too...I'm jealous", "How she thinks is really cool", and more.