ARMYs once again scrambled to trend the
#JKDAY
via
Twitter
in light of
BTS
member
Jungkook
.
On January 8 (January 9 KST), numerous fans tweeted out the hashtag after spotting January 9, 2019 was marked 'Jungkook Day' on BTS' new Season Greetings calendar.
SEE ALSO: Jungkook is the first star to have a personal ad installed at a Japan subway thanks to Chinese fans
Although that is one year away, fans have decided to trend it anyways.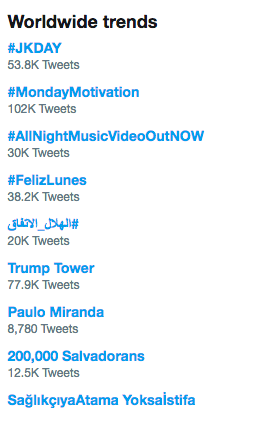 #JKDAY is now trending #2 WW, after Jungkook marked January 9th (opposite to his birthday) as JK DAY in Season Greetings!