Broadcasted on January 23,
NaverTV's
'
Keyword #BoA
' featured singer
BoA
meeting with the 
SM
staff to discuss plans for her new album.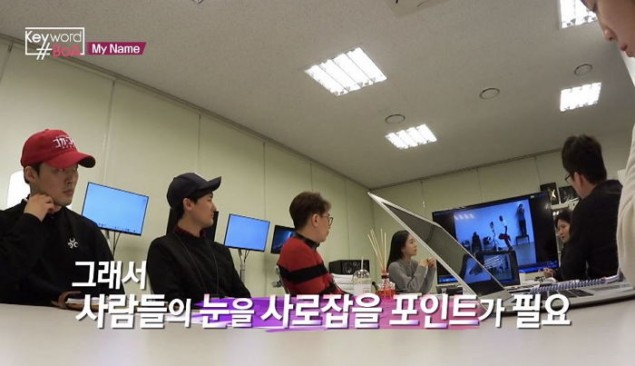 One staff mentioned, "BoA is a well-known artist among many people. At this point, we have to show why people need to listen to BoA's music again. I believe many of us here want to present BoA as the dancing machine. But even if we spend a lot of money for a fancy MV, it becomes all meaningless if views are low." And explained that rather than worrying about showing BoA with a fancy choreography, it's more important to worry about how they will show that.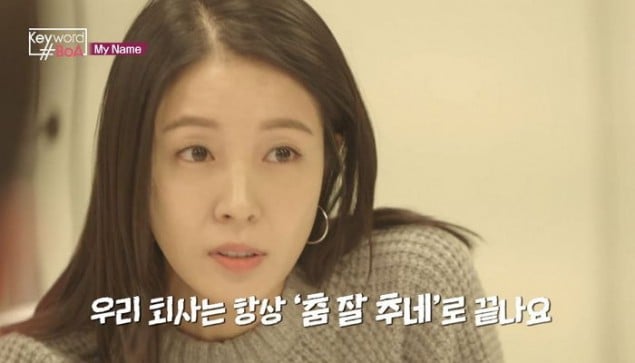 Hearing this, BoA agreed and talked about the choreography, "There are dances that make people say 'oh that's good dancing', and there are dances that make people go, 'That dance is fun. Let me try myself. But it seems our company always comes short to the 'oh that's good dancing' category. Especially for me (and my choreography)."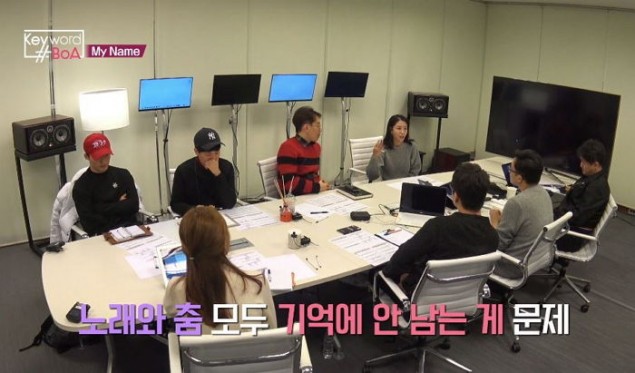 She went on, "I say this all the time but there must be a memorable catchphrase whether it's for music or choreography. But now we are only striving for something artistic and complex. The music I released over the past 3 years doesn't have any memorable songs or dance moves, and that is the biggest issue here."
SHINee's Key who was also present at the meeting, listened intently then commented, "I too ponder about such things; whether to go with what's popular or go for a more artistic approach."