A short analysis of a long-term trajectory of INFINITE
---
INFINITE. A group simply after the notion of infinity, an everlasting group that goes above and beyond.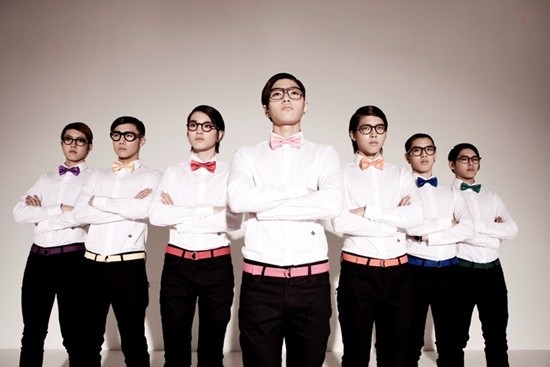 Over the last seven years, the seven boys of Woollim Entertainment did just that, overcoming a few slumps here and there but gaining many triumphs along the way. With 8 consecutive title tracks winning #1 on Korean music shows, the group was one of the first boy bands to start challenging the Big 3 companies (SM, YG, JYP) early on. The wins do not even include the solo activities; the many units and solo activities of Infinite were also pretty well-regarded both by the fans and by the general public.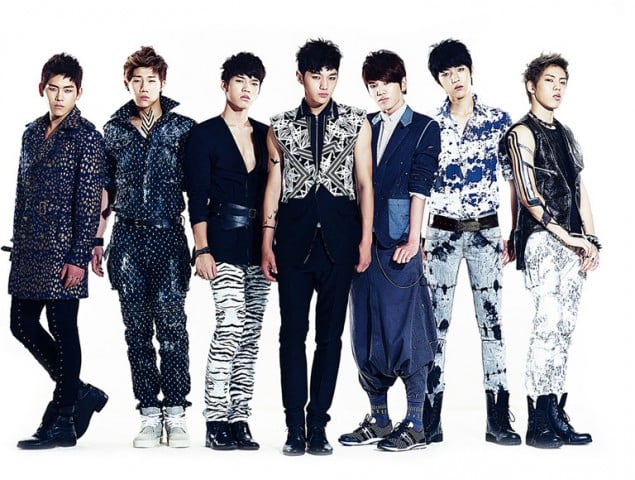 When they announced their 2018 comeback, however, I was really surprised that this upcoming album was only their 3rd full-length release. So far, INFINITE had released a total of 6 mini albums, 7 singles, 2 live albums, 1 instrumental album, and 2 full-length albums with their respective repackage albums.* After their 'Season 2' era with the song "Last Romeo," this is the first time in four years that the group as a whole is releasing a full-length album. On that note, it amazes me how so many of Infinite's hits came out of just singles and mini albums. Perhaps, they wanted to ride on the K-Pop trend of releasing Mini's rather than full-lengths; a far less risky attempt when it comes to investing in good tracks for comebacks.
But let's just say that they could have combined a couple minis to create another full-length album. Which potential tracks may have also worked as title songs? Surely there must have been more than the 8 that earned the #1s. As a matter of fact, because so many of their albums were comprised of short track lists, there is a higher chance that those 'filler' tracks could have been overlooked.
Here are my personal choices, out of all their releases:
1. "Wings" (1st Mini – 'First Invasion')

2. "Feel So Bad" (3rd Mini – 'Infinitize')
3. "Inception" (2nd Single – 'Destiny')
4. "Rocinante" (2nd Full-length – 'Season 2')
5. "Moonlight" (5th Mini – 'Reality')
6. "True Love" (6th Mini – 'Infinite Only')
See any particular pattern? Looking back, all my favorited tracks of INFINITE are surprisingly mellow, a vibe that is highly contrasted with their chivalrous, ready-for-combat styled title tracks. Judging by this, their range in subject materials for title song lyrics and concepts may not have been exceptionally versatile. Perhaps, their title song "Bad" can be considered as their most radical concept so far. Nonetheless, INFINITE still kept true to their musical spirit and wow-ed us with cutting-edge dance moves that set the bar high for other boy groups.
It still feels as though that their spread-out approach allowed them to extend their long-term career, a tactic that gave each member more legroom to exercise solo activities, such as acting and songwriting. The slow-music process did come with a price of reaching their contract deadlines and one of the members leaving, but Woollim's tactic as a business venture wasn't a bad one, I'd say, especially if you're a long-term fan.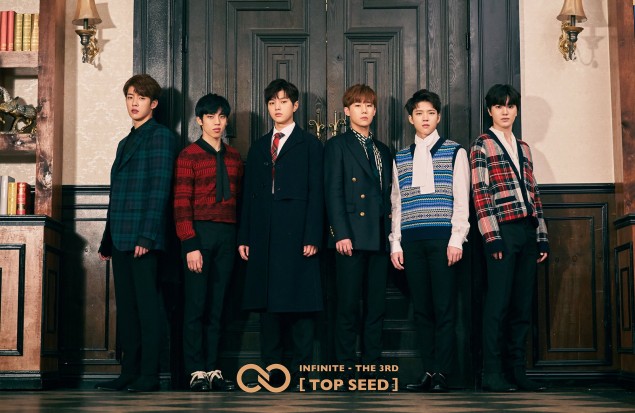 What are your opinions on their album productions? With their latest album included, which tracks do you guys think could have deserved a different look or fresh feel to the song as a title track?
Share with us in the comments below!
*Korean album sales only