GOT7
officially celebrated their 4th anniversary on January 16 KST, marking 4 years since their debut back in 2014 with "
Girls Girls Girls
".
To celebrate the special occasion, numerous fans around the world banded together to tweet out comments and congratulatory messages via Twitter. Trending #4YearsWithGOT7 as they shared their unforgettable memories with the JYP idol group over the years.
Happy 4th Anniversary GOT7!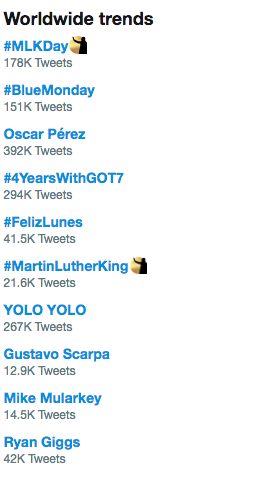 nothing can break their bond, together they are so strong, and they continue to grow in strength, talent and maturity despite any hardship they may face.

"it is just 7 or never, 7 or nothing. if it is not like that, then it's not GOT7. until the end "#4YearsWithGOT7 pic.twitter.com/E33l4edLSx

— ? mark pics ? (@tuanpics) January 15, 2018
#4YearsWithGOT7 ?? four years and seven angels that every day show happiness I love the seven?? pic.twitter.com/04n12Jpyca

— isa ama got7 (@louvmark) January 15, 2018
Happy 4 years! Got7 means so much to me they were one of my first kpop groups I fell in love with when I first started to get into kpop. They inspired me so much!