2PM
's
Taecyeon
has been captured on a basketball broadcast. 
On January 11, Goyang Orions vs. Jeonju KCC game took place at Goyang Gymnasium in Gyeonggi-do. 
During the game, a group of soldiers in the audience were captured on the camera. Among the men in uniform was Taecyeon, who's currently serving in the military. The idol star was seen enjoying the game with a big smile. 
Fans expressed joy at Taecyeon's unexpected appearance on the broadcast, commenting, "It's so nice to see him", "I was like, Oh! It's Taecyeon", "He looks cute."
Back on September 4, Taecyeon voluntarily enlisted in the military. He'll be getting discharged in 2019.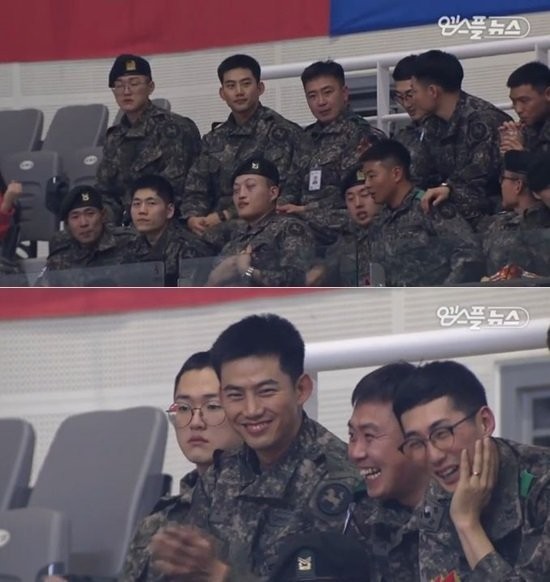 Tip: MG