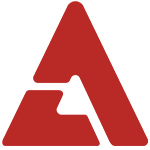 TVXQ debuted in back 2003, and they've come an incredibly long way.

The legendary group will be meeting their 10th anniversary this year in December, and now the boys men are more than just singers. Korean media outlet Newsen recently wrote an article chronicling how much the group has achieved over the years.

Yunho and Changmin have been active in both dramas and variety shows, and they've spread out from just Korea and Japan to all over the world.

Yunho has been sometimes criticized for his acting, but he showed much improvement in the recent drama, 'Queen of Ambition'. In the past, Changmin was never active in variety shows, but that's changed recently and he has been a permanent panel member of 'Moonlight Prince' and 'Our Neighborhood Arts and Physical Education'.

They then went onto create a record for themselves with a 5-dome tour in Japan, attracting 850,000 fans. They're also have the privilege of being the first foreign artist to perform at the 72,300 seat Nissan Stadium. Of course, after that they'll be heading toward the rest of the globe with their world tour.

It can't be said that their road had some bumps along the way. They experienced the biggest pain when they split into halves with JYJ and TVXQ. But still, all five (even those who aren't active under the TVXQ name anymore) broke out the road of 'idol-dom' for countless hoobaes that would follow in their steps.