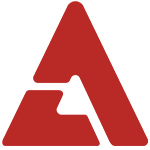 On 'Book of the House of Gu', Lee Seung Gi was able to discover Suzy's secret thanks to his 'bad hands'.

On the May 6th broadcast Choi Kang Chi (Lee Seung Gi) and Dam Yeo Wool (Suzy) infiltrate the sanctum of Jo Kwan Woong (Lee Sung Jae) to retrieve an item.

However they're forced to hide out to keep themselves from being discovered, and this scene is where Lee Seung Gi faces a a bit of trouble from Suzy's fans.

Suzy accidentally trips and as Lee Seung Gi reaches out to grab her, his hand accidentally falls on her chest. Suzy is obviously shocked by what has happened and Lee Seung Gi is surprised to find out that the person he thought was a man all this time turned out to be a girl.

Seeing the scene, Suzy's fans, especially her protective uncle fans took to viewer boards to write out their reactions, bringing laughs with comments like "I am getting mad at Lee Seung Gi's 'bad hands'", "Lee Seung Gi's 'bad hands', this cannot be!", "I hate the PD and writers", and "Not my Suzy..."

Meanwhile, 'The Book of the House of Gu' had a slight decline in ratings but nevertheless still held the number one spot in its time slot with a rating of 15.4%. Its competitors 'God of the Workplace' and 'Jang Ok Jung' recorded 13.6% and 9.3%, respectively.