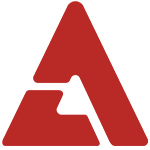 Nobody wants to be labeled a copycat or be pigeonholed. For most K-Pop acts, this means finding the right balance between borrowing from existing trends and adapting it to fit their style- like how BTOB and B.A.P took last year's 90's trend and adapted it to their comebacks with "WOW" and "Stop It", respectively. For other acts, it means reinvention- such as Sunggyu taking on some very un-INFINITE styles with his solo album 'Another Me', or 2YOON blending country and K-Pop with "24/7". Sometimes these things work out, and sometimes they don't and in this rapidly moving landscape it's quite difficult to know how the public is going to react.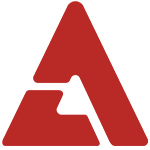 With their two-part 'Misconceptions of You/Me' album, SHINee took the reinvention part to an extreme, giving us something that we've not only never heard from them before, but that nobody else in K-Pop is really doing right now. Just the fact that they attempted a conceptualized, two-part, K-Pop take on disco-meets-arena-rock-meets-musical-theater album shows the confidence that SM Entertainment has in SHINee. This isn't the kind of project you take on unless you've got the guts and the talent to pull it off- a lack of confidence will show on stage, and subpar talent would make the group look overambitious and could turn them into a joke- a stigma that's pretty hard to shake. Thankfully, SHINee isn't lacking in either of those areas, so the question wasn't whether they could pull this off, but if the material did this talented group justice.

There are glimmers of SHINee's past in both albums- "Punch Drunk Love" and "Dangerous (Medusa II)" show echoes of their "Love Like Oxygen" era, while "Evil" is a more mature, sinister take on their "Ring Ding Dong" and "Lucifer" days. "Spoiler" and "Hitchiker" make some clear references to last year's "Sherlock". However, rather than feeling stuck in the past, these similarities show us how much SHINee has grown over the years.

'Part I: The Misconceptions of You' lyrically paints a picture of an enthusiastic first love seen through rose-colored lenses, and the resulting album is incredibly well-executed- almost too well executed. Each individual song works on its own (save for "Aside", which is the clear filler track), the production is so tight and clean that the album as a whole feels a bit cold and lacking in personality.

'Part II: The Misconceptions of Me', however, makes up for whatever x-factor 'Part I' lacked. While 'Part I' felt like it was crafted for a band of SHINee's caliber and then handed off to SHINee, 'Part II' feels like it was crafted solely for SHINee, and that small distinction makes all the difference.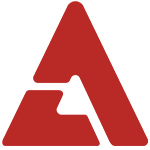 'Part II's lead single "Why So Serious?" drew early criticism for a lot of reasons- listeners were promised a darker sound and a zombie love story for 'Part II', but were given a teaser that sounded a heck of a lot like "Dream Girl" and featured some of the biggest smiles we've seen on SHINee since their "Hello" days. However, the full version did not disappoint this reviewer. The 70's rock-opera style totally makes sense as a follow-up to "Sherlock", and the performances are some of their strongest yet, even without Jonghyun there to hold down the vocals.

It's an understandably unpopular opinion among SHINee fans, but biases aside, Jonghyun only had a handful of lines in the album version anyway. Taemin had more lines to begin with, and for good reason- his singing has improved by leaps and bounds, and his edgier, less polished-sounding voice fits "Why So Serious?" better than Jonghyun's crystal-clear vocals. Even though the group looks odd with just four members on stage and it's clear that there's a hole where Jonghyun should be, splitting Jonghyun's couple of lines between Taemin and Key doesn't really hurt the song at all.

The album tracks have a few snags, for example, "Nightmare" drags and would have worked better as a shortened intro track than as a stand-alone song. Aside from this, 'Part II' is a very strong album. Those who miss SHINee's old sound will probably love "Evil"- as I mentioned before, it's got traces of "Ring Ding Dong" and "Lucifer, but with added nuance and maturity. "Evil" sounds truly sinister instead of just edgy. The heartbeat sound effects could have sounded cheesy or overbearing in other songs, but they're incorporated thoughtfully and add to the overall ambiance.

Piano ballad "Can't Leave (Sleepless Night)" closes the project on a bittersweet note, as it lyrically exposes the relationship that the last 17 songs have been exploring for what it is- two people who know they're bad for each other, but can't seem to let go of each other. The song sounds like something that TVXQ might have done before they broke up- fitting, since Changmin wrote the lyrics. Stylistically, it is the most out-of-place song on the album, relying on SHINee's emotional vocals and tight harmonies to carry it instead of a big, dramatic arrangement, but the change reflects the honesty of the song in contrast to the warped views of the other songs. Musically, it's simply beautiful, and shows off just how vocally talented SHINee is.

"Can't Leave (Sleepless Night)" and a few other tracks do make one of SHINee's weaknesses apparent, however- not every song needs a rap break. When f(x) came out with "Electric Shock" last year, they left rapping out of songs that didn't need it, giving Amber vocal lines instead. SHINee would benefit from doing the same thing instead of shoehorning rapping into songs that don't need it just to give Minho something to do. That aside, 'Part II' is solid, and both parts of the 'Dream Girl' album come together to form an interesting and cohesive concept album that really stands out in the current K-Pop landscape.

Lately, SM Entertainment has been taking some really interesting risks, from their unconventional debut for EXO, to odd singles like Super Junior's "Spy" and Girls' Generations' "I Got a Boy". We may question exactly what they're thinking at times, and perhaps not every decision is the right one, but SM is a big enough company that they can afford to go out on a limb and shake things up instead of just following trends.

The two albums, 'Misconceptions of You/Me' are quite risky, yes, but if anyone's got the talent to justify taking a risk like this, it's SHINee, and there's no misconceptions in that.