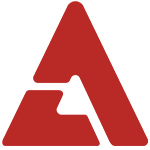 Fans of handsome actor Lee Min Ho celebrated his 7th anniversary since his debut!

Lee Min Ho made his debut on the EBS teenage  drama 'Secret Campus' back in 2006, and fans of the actor from all over the world banded together to show him their love and support. His agency stated, "A great number of fans from Korea, China, Japan, Thailand, the Philippines, Vietnam, Indonesia,  America, and other countries in Europe and South America are holding large events in celebration of Lee Min Ho's anniversary."

For the fourth year in a row, Korean fans put on a 'billboard event,' posting advertisements celebrating his anniversary on billboards across Myungdong, Gangnam Station, and Dongdaemun. Fans from Japan wrapped buses that traveled around Seoul to advertise Lee Min Ho's world tour, while Chinese fans made a donation to the victims of the Sichuan earthquake in his name.

Lee Min Ho's Turkish fans showed their support with a laser message on a bridge in Bosphorus that said, "Happy 7th Debut Anniversary Lee Min Ho! Minoz (Lee Min Ho's fan club) Turkey will always love and support you!"

The actor is currently preparing for his upcoming world tour, which will start in Korea later this month. He'll also be releasing a new album, 'My Everything', as a gift to his fans.

Lee Min Ho posted to his SNS: "Lucky7! Thank you for your celebrations."