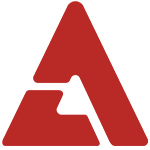 Actress Jo Yeo Jung may be a celebrity herself but she revealed she is still a fan girl of Big Bang.

On the May 9 broadcast of SBS Power FM's 'Choi Hwa Jung's Power Time', Jo Yeo Jung shared her wish to buy a meal for her favorite idol group.

When asked, "Which boy group do you want to treat with a meal?" Without any hesitation, Jo Yeo Jung answered, "Big Bang." Choi Hwa Jung asked, "Do you have any friends [in Big Bang]?" Jo Yeo Jung replied that she was just a fan sharing, "I'm not friends with any of them but I like Big Bang's songs. It's the feelings in my heart as a fan."

Listeners commented, "Please treat us to a meal too", "The way you laugh is pretty", and "Big Bang seems to have a lot of celebrity fans."