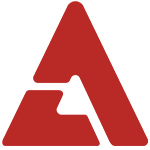 2PM's Taecyeon and Gui Gui were whisked off to Jeju Island for a romantic honeymoon getaway on 'We Got Married (World)'.

On the upcoming episode, viewers will be able to see the couple enjoy their romantic vacation on Jeju Island as they have fun at the airport, beach, and hotel resort. Taecyeon and Gui Gui made fans jealous with their newlywed vibe as they cuddled up for a little PDA, wrote messages in the sand, and took tons of couple photos.

Taecyeon reflected on his time with Gui Gui, sharing, "The ocean, sand, and clouds in the sky were so beautiful as you can see in the photo. Gui Gui and I were also in the photo, and we were also very pretty." Gui Gui commented, "It feels like we've grown from being friends to being a married couple."

It definitely seems like the two have warmed up to each other. Watch what goes on during their honeymoon on the 19th at 11:30 PM KST!