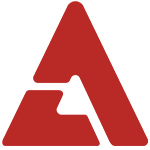 On today's Way Back Wednesday, we hop in our time machine, crank up the flux capacitor, and take a ride back to the Year 2000 (anytime you say the words "Year 2000", you have to sing it in that high, whiny voice like they did on Conan O'Brien back in the day).

That year could be called the year of g.o.d in K-pop because members Park Joon Hyung, Yoon Kye Sang, Danny Ahn, Son Ho Young, and Kim Tae Woo dominated the charts with four songs reaching number #1 for a total of ten weeks (nearly 20% of the year) which is pretty amazing.

The song that was blowing up on the music shows during the second week of April was the funk infused "Friday Night" which was the second single from their second album 'Chapter 2'. The song was written by longtime JYP Entertainment collaborator Bang Si Hyuk (now head of Big Hit Entertainment which is home to artists like 2AM) and would become a fan favorite for it's quasi wax-on, wax-off dance and a great rhythm that stuck in your head. A great song that still holds up today so give it a play the next time you and your friends are going out on a Friday night.