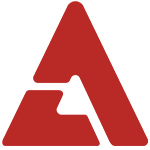 With their last day as an on-screen couple on 'We Got Married' ahead of them, Kwanghee and Sunhwa began to say their goodbyes.

The April 13th episode featured the first part of their two part Goodbye special. On the episode, the two idols looked back on their time as a couple on the show. After Kwanghee gave Sunhwa a photo exhibition as a gift, she stated, "What should I do? Why do you always do things for me? There should be times that you receive gifts and wait. Why do you always give me things? There's nothing I can do for you because you've already done everything for me."

Kwanghee then revealed what he wanted in return. He said, "Just stand beside me... [I want to know] Sunhwa's true heart. Because we're an idol couple, we were in a virtual marriage for 8 months, but there was no time to figure out our true feelings."

Next weeks April 20th episode of 'We Got Married 4' will be the last to feature the Sunhwa-Kwanghee couple.